Pipeline leaks typically make big headlines and are a major blow to the reputation and financials of any pipeline company. After every significant spill comes the inevitable question – how can we detect leaks sooner?
While pipelines are considered one of the safest ways to transport oil and the number of incidents has steadily decreased over the past 10 years, there are still issues with leak detection.* Today, faced with more stringent government regulations, a stronger focus on environmental concerns by the public, and expensive cleanup costs, pipeline companies are looking for ways to detect leaks more accurately and faster.
Direct-C, a start-up based out of the Kinetica Innovation Centre at SAIT (KICS) Prototyping Lab, thinks it has a solution for leak detection and it's hoping to become a player in the competitive space with its innovative polymer nanocomposite technology.
I was first introduced to Direct-C by KICS program manager, Peter Zyla, who helped set up the prototyping lab at SAIT and he feels strongly about the impact that Direct-C can make.
"Direct-C's leak detection system has the potential to really help pipeline operators in Canada get a handle on any leaks that may occur. Existing technologies are clearly insufficient (in Canada alone, between 2011 and 2015, an annual average of 138 pipeline incidents occurred – one every 3 days), said Zyla. "Direct-C has managed to develop an innovative, cost-effective solution for areas of particular concern to these operators."
"The nanocomposite is so specific that it can detect just one drop of oil in all sorts of conditions from very low to very high temperature ranges," said Dr. Kaushik Parmar, VP of R&D and Co-Inventor at Direct-C. It is flexible and can be painted or coated onto a pipe or other materials as required and Parmar added that it is extremely accurate and fast at detecting oil leaks.
"It's a patent-pending polymer material that we came up with and we use different kinds of nanoparticles to make sure it isn't affected by anything in its surroundings – it isn't affected by ice, and you can put it in the soil for a very long time and it won't be affected," said Parmar.
The company was started in 2013 and for the last few years the team has been subjecting the nanocomposite to all manner of tests to prove out its accuracy. Will it hold up to repeated strain and pressure? Will it degrade in soil? Will it lose effectiveness in extreme temperatures? But through it all, this nanocomposite has held up to the tests. So much so that the team at Direct-C presented a paper and its findings at the International Pipeline Conference in 2016 held in Calgary.
With the technology proved out in the lab, what are next steps for the company?
Direct-C has their first commercial trial in the Fox Creek area this month to showcase their first go-to-market product called SubSense – a probe system armed with the nanocomposite placed into a tube in the ground and an alert system above ground. Probes are set up like a fence with spacing established at intervals that line up with the pipeline joints. The system bypasses the need to dig the pipeline up to set up the leak detection system and it's extremely sensitive to any leaks.
Direct-C has a number of other products that it is planning to launch after SubSense including Belt Wrap, which is a band of nanocomposite that wraps around pipe providing in-ground detection, and Surface Casing Vent Alarm, which is a sensor set up on the outside of surface casing armed with the nanocomposite. The big dream for the company, though, is called Intelligent Pipe where the nanocomposite is coated on the outside of the pipe before it is placed in the ground. The coating doesn't have to be perfect to work – it can be scuffed up or scratched, and it will still provide accurate leak detection according to Parmar.
"We do have one coating manufacturer that we are talking with on how we can integrate this material into the pipeline coating process. Right now, coatings are only used for the purpose of protection but we're saying let's use it for a sensing purpose," said Parmar. "That is the future vision."
Peter Zyla certainly agrees and hopes to see Direct-C break into the marketplace. "I strongly believe this technology is the cutting edge and future of pipeline leak detection methods."
The Ask
As with all start-ups, Parmar says the company's biggest hurdle is finding early stage investors to believe in the technology and help take it to the next level. His ask is to help him and his team find these investors who can see the potential in this new technology.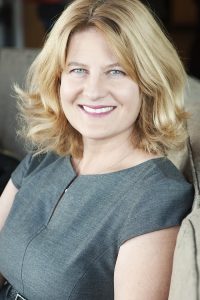 Lynette Lefsrud is President of GridStone, a business growth firm focused on revenue generation for innovative companies. www.gridstone.ca
GridStone was created because we believe that technology and innovation challenge the status quo leading to technical breakthroughs and impactful ideas that change the world around us.
As a business growth firm focused on revenue generation, we look for ways to increase the money your business is making while staying true to your innovative focus and direction. Our goal is to help you grow your business in a way that is sustainable and that ultimately differentiates your business from your competitors over the long term.
We focus on business growth based on our 5 pillars: Business Planning, Sales, Marketing, Intellectual Property and Human Resources.
Share This:
---
More News Articles