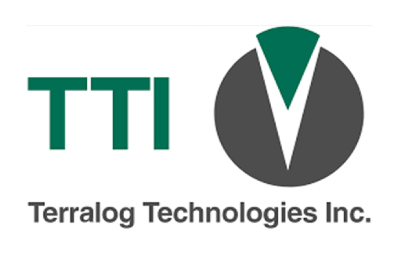 Terralog Technologies Inc. has developed an innovative stimulation process for unconventional reservoirs (tight, stiff oil/gas reservoirs) – called the Slow and Easy stimulation process. The S&E stimulation process provides more sustainable production from unconventional wells/formations, at a fraction of the stimulation cost of conventional fracturing processes, and with none of the environmental side-effects.
Are you looking to improve sustainable hydrocarbon production from your unconventional field? Are you looking to reduce stimulation costs? Are you looking to avoid induced seismicity and other environmental impacts that can shut-down your upstream operations? Terralog is looking for a well in the Duvernay, Montney, or other unconventional play to undertake a field demonstration of the S&E stimulation process.
How Is The 'Slow & Easy' Process Different?
Slow & Easy stimulation process utilizes low injection rates, cyclic injection for progressive development of complex fracture networks.

Lower injection rates (but still maintaining hydraulic fracture conditions).
Lower injection pressures (but still maintaining hydraulic fracture conditions).
Cyclic injection approach: cycles related to: treatment, cycles, stages c/w alternating water-proppant pads.

Lower proppant load (less concentration [less than 3% by volume] and smaller grain size [typically 40/70/100 mesh]).
No chemical additives.
Produced water or brine as frac fluid (fresh water not required).
S&E stimulation process requires much less horsepower than conventional fracturing methods.
More cost-effective.

Reduced equipment & well intervention for stimulation means less cost & reduced risks.

Improved environmental compliance: improved water management, less noise, no induced seismicity, no frac-hits, mitigates risk of wellbore integrity damage.
S&E Performance:
IPR Curve for well stimulated by S&E treatment in an unconventional production block.
The pay zone lithology is a tight, stiff, conglomeratic sandstone.
More information is available at:
Slow & Easy Benefits:
Reduced environmental impact from stimulation & production operations.

Improved wellbore integrity, reduced equipment foot print and noise, minimizes usage of chemicals, eliminates risk of induced seismicity.

Improved Water Management: 'reduce and reuse' strategies for produced water.
Optimized Field Development: Reduce number of wells required to develop plays.
Easy to implement:

Simplified initial well completion or well re-completion.
Significantly reduced proppant requirements and no need for chemicals.

Cost Effective: Significantly more cost-effective than conventional fracturing processes.

50%-60% reduction in stimulation cost per well.

Sustainable production: mitigate rapid & significant decline rates in unconventional wells.

Optimized SRV development = improved EUR over time.
S&E treatments in unconventional reservoirs, provide 2x to 7x increase in post-stimulation oil production.
The S&E stimulation process is the convergence of:  environmental sustainability + new geo-stimulation technology development + production performance enhancement + field/well revitalization
If you are interested in this opportunity, please contact:
Maiy Latif
Project Development Engineer
Terralog Technologies Inc.
tticalgary@terralog.com
+1 403 216 4730
Share This:
---
More News Articles