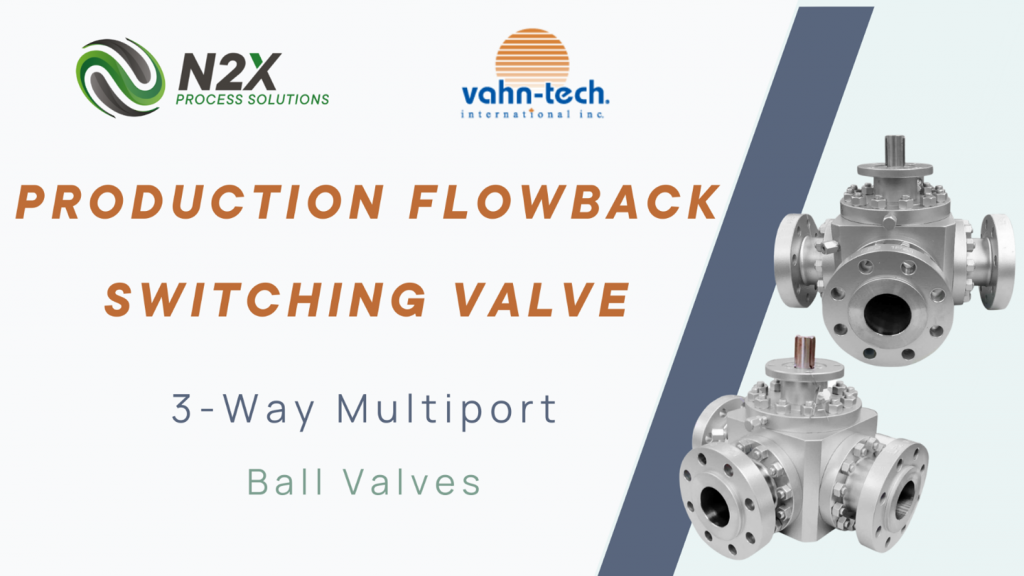 Application Overview.
The 3-way switching valves are designed to redirect wellhead production flowback to the test separator instead of the group separators.  After the well has been completed, testing is required to determine the fluid content (water, oil, gas, solids) and the reservoir properties (pressure, temperature, permeability). The manifold is designed with one three-way valve per wellhead to allow each well to be individually tested and easily switch to the next well after completion. The valves are designed to handle high sand content during fracturing/completion flowback through the test separator.
3-way Multiport Ball Valves.
Three-way ball valves are used to switch over, mix and divide the flow of corrosive or non-corrosive liquid, gas or powdery media. Upon opening and closing, the smooth flow channel reduces pressure loss. Valve is designed to extend service life and to reduce maintenance.
Five types of flow direction (1 for L-shaped and 4 for T-shaped) can be provided.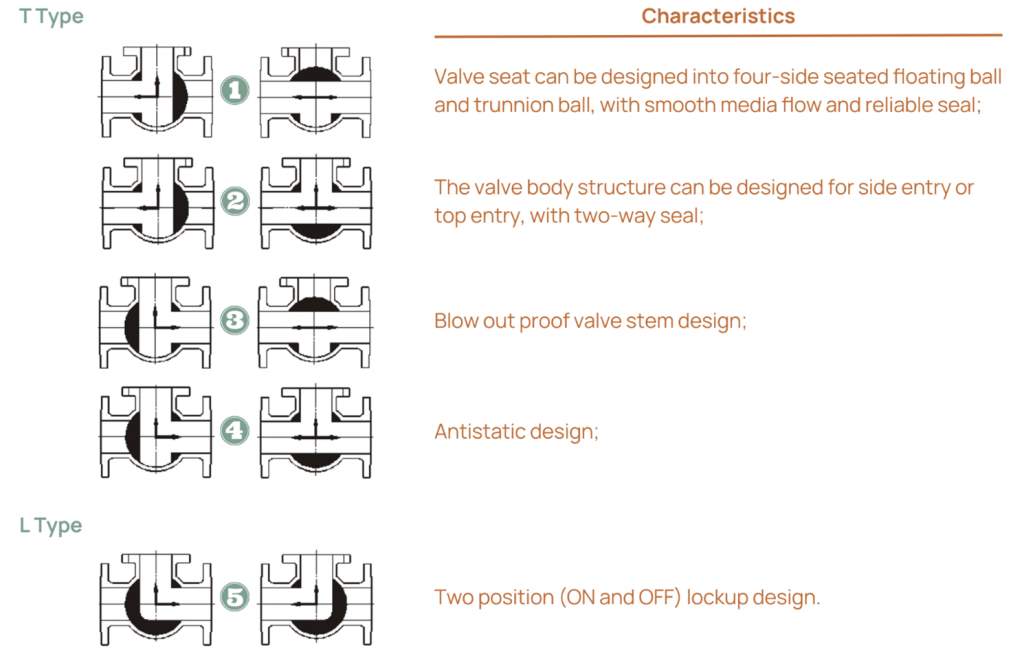 Vahn-tech is a customer-focused organization based on 'Value-add' and 'Quality Service' principles. Our primary mission is to achieve long-term partnerships with our customers and be their supplier of choice.
Vahn-tech develops, produces and services VAHN-TECH branded Valves, Actuators, Automatic Control Valves and Accessories for various industrial applications and markets such as Oil and gas, Water/Wastewater, Chemical and the Process Industry.
Who We are.
N2X Process Solutions is a Canadian engineered supplier of market-leading Valve and Actuation Solutions to a wide range of process industries, such as energy, mining, power, and municipal.
We also design and manufacture specialty Surge Relief equipment, used on incompressible fluid pipelines, primarily in the midstream Oil and Gas Industry.
At N2X Process Solutions, we provide ourselves on being a responsible company for our community and for our clients. We are committed to providing exceptional customer service and ensuring the safety and reliability of our clients' operations.
Click Here to find out more and Contact Us for further inquiries.
Share This:
---
More News Articles