Calgary Mayoral Candidates Weigh In About Energy Issues That Affect Calgary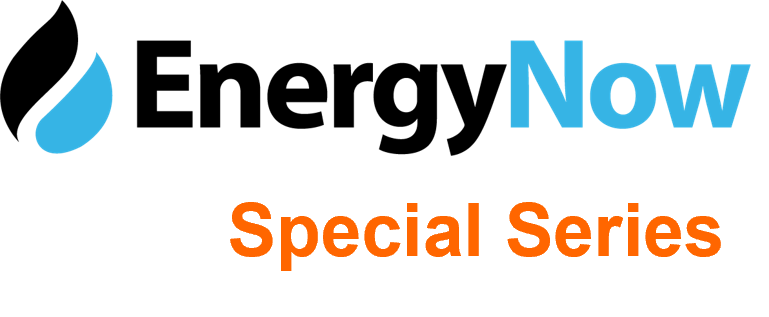 Since the energy industry is so important to many Calgarians (and Albertans), EnergyNow put together a series of energy related questions and presented them to leading contenders in the City of Calgary's 2021 Mayoral race.  All candidates were asked the same questions.
EnergyNow will be publishing the answers from the candidates that participated to let readers know where candidates stand on key energy issues that affect Calgary and in many ways, Alberta and the rest of Canada.  For information purposes, only one candidate asked declined the invitation to participate.
The following candidates for the Mayor of Calgary were asked to participate (in no particular order)
EnergyNow is Pleased to Present City of Calgary Mayor Candidate
EnergyNow (EN): Do you believe fossil fuels are a sunset industry and that Alberta's massive reserves of coal, oil and natural gas will become one giant stranded asset because of the "energy transition"?
Jeromy Farkas (JF): Fossil fuels are not a sunset industry. Everyone relies routinely on oil and natural gas for energy and many products. The global fossil fuel energy industry will grow for many decades before the transition to renewable energy sources has advanced sufficiently to lead to a decline in the use of fossil fuels.
Choosing not to develop Alberta's resources will not advance a transition to renewable energy sources. It will only make Calgarians, Albertans, and Canadians poorer as fossil fuels are purchased from another jurisdiction.
Alberta is a leader in clean, ethically produced energy and as Mayor I will advertise this fact to the world at every opportunity.
EN: It is well known that Houston is the epicenter of the oil and gas industry in the United States. Houston makes no apologies for this distinction. The same can be said for Calgary.  It is the energy capital of Canada.  Given Calgary's current status as an energy hub, how important do you feel is the energy sector to Calgary on a go forward basis?
JF: The energy sector is incredibly important to Calgary, Alberta, and Canada on a go-forward basis. The energy industry is 25% of Alberta's GDP and about 10% of Canada's GDP. Calgary is known worldwide as the source of expertise in oil and gas development, investment capital for these developments, and innovative solutions to energy exploration and production challenges. I will emphatically support this valuable industry and the jobs it provides rather than vilify or stifle it.
EN: A significant portion of Calgary's downtown current empty office space was primarily occupied by the oil and gas industry. While the oil and gas industry may recover somewhat, technological changes like Artificial Intelligence (AI) have permanently reduced the head office administrative head count. What is your plan for these empty offices, and it's associated underutilized talent? Can a city be a driver of reversing this trend?
JF: Controlling the tax and regulatory burden is vital to attracting and maintaining businesses. City Hall needs to get out of the way to make it easier to do business in Calgary. Business owners are fed up with outrageous, unpredictable tax increases. I routinely hear from business owners who are frustrated with red tape, complex processes, and long approval times. Addressing these issues is key to making it more affordable to live and do business in Calgary.
Specifically regarding downtown, Calgary's downtown plan is missing key elements that will hold it back: safety and flood mitigation. Calgary is the only major city in North America without a downtown police station. For people to truly be comfortable living, working, and raising their families downtown they must know they're safe.
The 2013 floods still weigh on the minds of inner city Calgarians. Eight years later, downtown Calgary does not have adequate flood mitigation. While this is the case, downtown Calgary will be at a disadvantage compared to other parts of the city when families and businesses are choosing where to locate.
EN: While Calgary itself does not have a lot of influence on energy policy at the federal level, the incoming Mayor can play a role promoting Calgary, both with other mayors within Canada and internationally at conferences and events. What stance will you take in promoting Calgary as an energy hub for Canada, including oil and gas?
JF: I will be a fearless advocate for Calgary and our energy industry at every opportunity. I will actively work to combat misconceptions about our energy industry, and to promote Calgary as an energy hub for decades to come.
EN: Canada is the fifth largest oil and gas producing country in the world behind only the U.S., Russia, Saudi Arabia and Iran. Within Canada, Calgary is internationally recognized as one of the major oil capitals of the world and will host the World Petroleum Congress in 2023. None of the major oil producing countries in the world are being as aggressive as Canada about getting out of the oil and business, an initiative by certain politicians at the federal level. As Mayor of Calgary, what message would you like to convey to those politicians?
JF: I believe the aggressive efforts of the federal government to reduce the oil and gas industry in Canada are misguided. This direction is especially counterproductive when unemployment is higher than typical, and public debt is at an all time high. Global oil and natural gas demand is going up, not down, and as a clean, ethically responsible producer of these resources, Canada needs to step up.
EN: As Mayor, what message would you like to send anti-oil & gas activists? Especially those that do not live in Canada or groups that are foreign funded to interfere with oil and gas development in Canada, directly affecting Calgary?
JF: I'm pleased that the activities of foreign-funded groups have been highlighted in the media by multiple journalists and energy analysts. The lobbying efforts of these groups undermine a Canadian discussion of what we want our energy strategy and policy to be. The motives of some of these groups do not appear to be what they claim.
The push by anti-energy activists to abandon fossil fuels at this moment of crisis when the economy is recovering and public debt is skyrocketing is misguided and dangerous.
EN: What do you think about the Federal government's recently announced plan for a "Just Transition" for Canada's oil and gas workers? A plan that could potentially further eliminate many Calgary jobs and displace Calgary taxpayers and their families to other cities or provinces.  A summary of the federal government's "Just Transition" plan is here: https://www.rncanengagenrcan.ca/en/collections/just-transition
JF: My family came to Calgary because they saw it as a place of opportunity, where just about anything is possible for those who are willing to work for it. Calgarians do not want a hand-out from the government to facilitate a "just transition," they want the freedom to pursue opportunity and go about their business without being stifled by misguided government policy. We need to help Canadians and the federal government better understand the energy industry's value.
EN: Have you ever been involved or associated with an anti-oil & gas campaign or group?
JF: I have not been involved or associated with an anti-oil and gas campaign or group. In December of 2019, I wrote a notice of motion encouraging the city to champion the oil and gas industry and cease investing in groups that are hostile to our industry, like the Pembina Institute.
EN: How do you think Calgary should plug into the province's hydrogen strategy?
JF: I expect more opportunities to produce and consume the various types of hydrogen will emerge for businesses, government and consumers in Calgary and Alberta. I favour the City of Calgary becoming an early adopter of hydrogen where it's technically feasible and economically reasonable.
EN: Finally, reducing energy use and emissions is not only a priority in today's changing world but it is also welcomed by many working in Canada's oil & gas sector. What key items do you support to help "green" Calgary's future? Is this something the city and its taxpayers should invest in for Calgary alone? Or should the city support the energy industry in the development of technologies that have global applications?
JF: I support affordable and well thought out efforts to help "green" Calgary's future and thereby reduce GHG emissions. I'm delighted that Enmax operates the most efficient combined-cycle electricity generation technology. We need to expand the use of this technology as electricity demand increases. I do not support restricting the energy source for heating in many new buildings to electricity as the City of Vancouver recently did.
EnergyNow would like to thank Jeromy Farkas for his participation.
For More Information on Jeromy Farkas please visit:  Jeromy Farkas For Mayor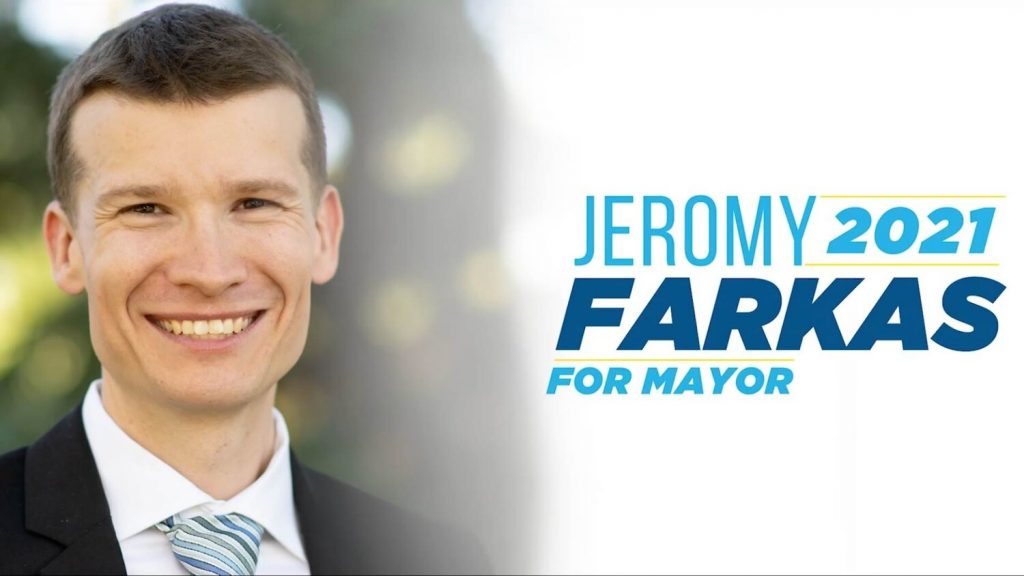 Share This:
---
More News Articles