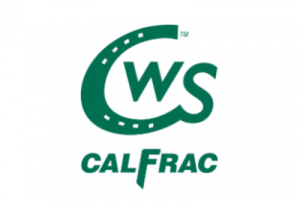 Together with its valued partners, Calfrac holds a hole-in-one competition to raise money for Alberta-based children and youth charities
CALGARY, ALBERTA, September 7, 2017 – Calfrac is pleased to announce that its 150 Putt Fore Charity held August 30 raised in excess of $150,000 for participating charities of the Shaw Charity Classic'sBirdies for Kids presented by AltaLink program. Calfrac planned the fundraising event to celebrate Canada's 150th birthday and raise money for Alberta-based children and youth charities.
The event involved the installation of a custom-built 150-foot putting green on Calgary's Stephen Avenue Mall. Participants included Calfrac customers, suppliers and other partners. Mayor Naheed Nenshi kicked things off with a few words and the first two putts. He was followed by 72 other participants all trying to sink a hole-in-one on the 150-foot putting green.
Calfrac requested participating companies make a donation to a participating Birdies for Kids charity in order to enter a team of four. At the event, a participant putting for Whitecap Resources sunk an impressive hole-in-one from 150 feet which meant an additional $25,000 for Whitecap's selected charity – the Alberta Children's Hospital Foundation. With the additional Birdies for Kids match added to the hole-in-one grand prize, the total amount raised by the event exceeded $150,000.
"The Calfrac 150 Putt Fore Charity was a community-focused event," said Tom Medvedic, Calfrac's Canadian division president. "We were very pleased that some of our most valued partners were able to join us for the event. Without them, we wouldn't have been able to meet the fundraising goal and make such a difference to so many different charities."
"We were pleased to be invited to the Calfrac 150 Putt Fore Charity," said Joel Armstrong of Whitecap Resources. "Giving back to the community is a core value for Whitecap with our focus on education, children and health. The fact that I was able to sink a hole-in-one on the 150-foot putting green was something I will never forget but, more importantly, it meant we were able to have an even greater impact on the Alberta Children's Hospital Foundation."
Given the success of the event, Calfrac is already planning a follow-up event for 2018.
About Calfrac
Calfrac Well Services (TSX-CFW) is a leading independent global provider of specialized oilfield services with headquarters in Calgary, Canada. Established in 1999, the Company has expanded through organic growth as well as acquisition and currently operates in western Canada, the United States, Russia, Argentina and Mexico. Calfrac's services include pressure pumping, coiled tubing, cementing and other well stimulation services designed to help increase the production of oil and natural gas. Visit the company's website at www.calfrac.com.
For further information, please contact:
Scott Treadwell, Vice President, Capital Markets
Mike Olinek, Chief Financial Officer
Telephone: 403-266-6000
END
# # #
Share This:
---
More News Articles