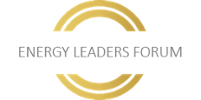 Hyatt Regency Calgary
June 14, 2017
7:15 am – 12:00 pm | $125 + GST
Save 30% and book a table of 8 for $700 +GST
Keynote Speaker – Honourable Rachel Notley, Premier of Alberta to speak at Energy Leaders Forum.
Join our international VIPs at 7:15 am to be a part of the Toronto Stock Exchange's daily market opening and ceremonial ringing of the bell being broadcast live from the Energy Leaders Forum.
This must-attend forum provides the opportunity to hear the views of global thought leaders as they share their perspective on the importance of a global, cleaner energy strategy. Governments and industry must work seamlessly to drive innovation, lower costs to develop a competitive and sustainable energy strategy that in turn promotes international investment. Speakers include; Monica Rovers, Head Business Development, Global Energy at Toronto Stock Exchange – TSX Venture Exchange, Roland Pablos, Secretary of State at the State of Texas, Paul Fulton, President at Statoil Canada, and Graham Campbell, President at Energy Council Canada.
See the full conference agenda here.
Book a table of 8 for $700 + GST and save 30%! Contact Emma Deslippe by email or phone (1-403-984-5436) to book a table.
Regular ticket purchase: $125 +GST
Sponsored by:
Share This:
---
More News Articles