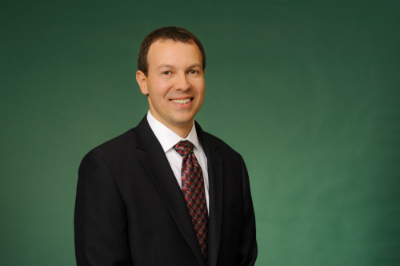 John Natarelli, Project Manager
T.A. Cook Consultants, Inc.
Without a stable working structure, an organization is much more likely to fail than succeed. Many different factors can impact how an organization is structured. However, the two most important factors that will affect structure are organizational objectives and the strategies used to achieve those objectives. Creating a sound organizational structure may sound easy, but knowing which structure is the right one can be much more difficult.
Set the objective
The first step is to understand what the organization is trying to accomplish. Once that has been clearly established and agreed upon, the next step is to clarify how that goal can be achieved. Knowing what type of work that will occur and where is vital as it will impact the strategies that need to be implemented. Once the plan is in place the functions and specific actions needed to support those strategies can be defined and laid out. These are the first steps in understanding how an organizational structure should look and the type then decided upon.
Choose the type of structure
There are two types of organizational structure: centralized and decentralized. A centralized structure is laid out so that the top layer of management has most of the decision-making power. It controls the different departments and divisions, and management personnel report directly to the top. This may be more appropriate for small businesses as they have fewer employees and their customer base might be local. A centralized structure tends to be more rigid as most decisions about how the company will be run or changed are made at the top.
A decentralized structure allows the decision-making power to be distributed across the various departments or divisions, which may be independent from one another. Business owners of those specific departments have their own authority, meaning that a decentralized structure tends to support more innovation as business owners are allowed to manage in their own way. It's important to note that being decentralized does not remove accountability: business owners are still responsible for results and needs to be held accountable to meeting goals. It is vital that the type of structure chosen fits both the ultimate objectives of the company and the way in which those goals can best be reached.
Establish communication channels
Once the most appropriate type of structure has been decided upon and put solidly in place, key elements of day to day operations should be addressed. Communication pathways are particularly important because they affect reporting relationships: everyone within an organization needs to know not only what they are being held accountable for, but also who they are accountable to. The structure should be designed to ensure that the right people or departments are communicating with one another when necessary. When roles and responsibilities are transparent within an aligned organization that has clear communication lines, the chances of being successful are much greater.
Stay realistic
Owners must recognize that changes occur over time. As business changes objectives, strategies and functions may change with it. Then responsibilities and people may follow. The world is not static, so organizations should reflect that. It's important to continually monitor the effectiveness of the current organization to determine whether it is working. If not, then making the difficult decision to re-structure in order to meet objectives may be necessary.
A blueprint for success
An organizational structure is a blueprint for how the company should look, behave and act in order to achieve its objectives. This includes the authorities and duties of each function. It should spell out who should be doing what, and how information and data should flow from one area to another. The objective of most companies is to supply a service and to be profitable while doing so. Creating an organizational structure that is appropriate for the type of company and its trade is vital to achieving that goal.
Share This:
---
More News Articles