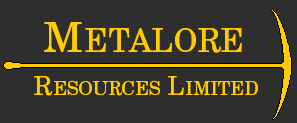 Metalore Resources Limited owns and/or controls approximately 40,000 acres of petroleum, natural gas and mineral leases in Charlotteville and Walsingham townships in Norfolk County, Ontario.
Natural gas is currently being produced from 80 wells in two townships in Norfolk County, Ontario and is distributed to 150 commercial and residential customers along gathering pipelines via a unique cooperative agreement with Enbridge Gas Inc.
The company has consistently located its wells on ultra-wide spacing patterns to minimize the year to year decline in deliverability and maximize the longevity of production. The Company delivers its gas to three main metering stations within Union Gas Limited's transmission system from the natural field pressure of its wells, without the aid of compression equipment. One major reason for the company's success in natural gas well completion and production is its custom casing and well stimulation procedures (hydro-fracturing). In the early 1960s, the company experimented with and developed superior formulae and techniques still being used today. The Company also maintains a substantial portfolio of undrilled development and exploratory lease holdings in appropriate proximity to existing production.
If you are interested in this 80 Gas Well package
About Metalore Resources Ltd.
From 1965 to present, Metalore has produced over $50 million in revenues from natural gas production in Southwestern Ontario. Revenues generated from natural gas sales have enabled the Company to explore Northwestern Ontario for mineral commodities such as gold, copper, zinc, lithium, PGE's and diamonds without dilution to its share structure (currently 1,775,035 shares outstanding). The Company remains actively involved in joint venture exploration with Greenstone Gold Mines (Equinox Gold Corp. and Orion Mine Finance Group.) on the Brookbank gold properties, Thunder Bay mining district.
Share This:
---
More News Articles