Please join the Coalition of Concerned Manufacturers and Businesses of Canada for this very important Zoom event.
Ask yourself why a province like Quebec, that uses imported off shore oil and gas products from countries like Saudi Arabia,
would want to ban Oil and Gas licenses within its boarders. Considering the proposed ban would not reduce the use of oil and gas
but only make them vulnerable to being held hostage to higher Oil and Gas prices from said offshore sources.
CLICK HERE to Register for the meeting: Webinar Registration – Zoom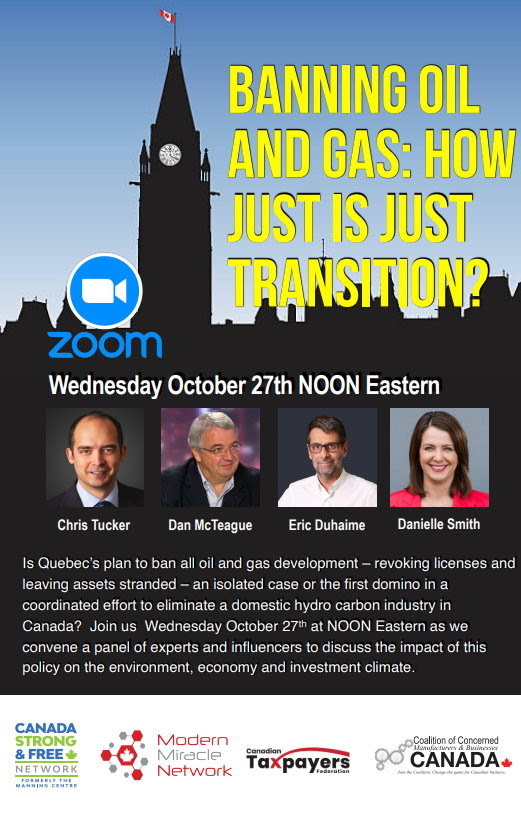 CLICK HERE to Join the meeting: Webinar Registration – Zoom

Thank you for your continued support
CC:/ Peter Gossmann: gossmann.ccmbc@gmail.com
VP CCMBC
Coalition of Concerned Manufacturers and Businesses of Canada
Tel 416-335-7500 ext. 269
Share This:
---
More News Articles