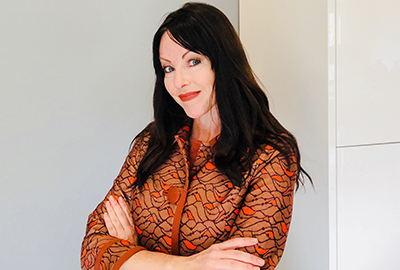 A commentary by Wendy Ferguson, CPHR
It's a common and very important question, "do I have enough or too many HR staff to support my current business' needs?"  It is critical to regularly monitor your HR to employee ratio, especially given our economic climate.
First off, let's see where you stand right now…
Count your full-time equivalent (FTE) HR staff.  This number will include HR generalists and those in benefits, compensation, labour relations or organization effectiveness.  Do not include payroll and training & development employees.  Take this total and divide it by the total number of FTE employees in your company.
Example of a 6-employee HR department at a 250-employee company: 6/250 x 100 = 2.4
According to the SHRM Human Capital Benchmarking Study, average HR to Employee Ratios by organization size are as follows: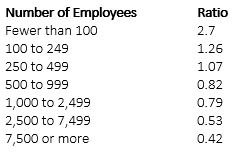 (Also, noteworthy, according to a recent Bloomberg study that surveyed 700 companies in a broad range of industries, HR staffing levels have grown to an all-time high of 1.4 per 100 employees across the board.)
Once you've calculated your ratio, compare it to the averages above.  You will see that higher HR to employee ratios often exist in smaller organizations because there is a minimum HR threshold to provide all primary HR services.  Once that baseline is achieved, the incremental amount of HR staff should generally decrease.
However, higher than average ratios aren't always a bad thing, but that depends on how the HR team functions.  If your HR staff are true strategic partners or your company's goal is to maintain intimate internal customer service, then you may see a slightly higher ratio.
While 1.4 HR employees per 100 employees may be the norm for many organizations, keep in mind that it may fall short if the organization is undergoing extreme growth or is undertaking significant initiatives.   If that isn't the case, perhaps you may consider implementing some automated HR services (such as self-serve benefit plans, time entry automation, etc.) and streamlining your processes while critically assessing your HR headcount.   Try surveying your staff on how HR works for them and what they feel could be improved.
HR should really function as a 'conductor' in your organization.  There's a lot to it…from attracting top talent; coordinating staff; engaging and developing the workforce; handling grievances; managing performance; minding employment law; driving policy for compliance and to protect the organization and its staff, designing effective programs for retention…the list goes on and on.
The ultimate reason we need HR support is to manage all the above (and more) in order to achieve the organization's business objectives, but we still can't ignore the bottom line.  HR must achieve all of this efficiently and effectively.  I have personally witnessed companies with 150 staff and 1 HR generalist (ratio 0.66) run super efficiently as compared to other much larger companies with a ratio of 2.0+ run very unproductively.   By calculating your ratio and considering the unique situation in your organization, you should be able to determine what is working best for your organization.
Many of my clients' headcount is constantly fluctuating these days.  Outsourcing HR services can be a smart, flexible and cost-effective solution for many companies, especially if your needs are project-based such as adapting your policies to new legislation, recruiting, investigations, etc.
---
Wendy Ferguson is a Human Resources Professional and owner of Stick People Solutions (SPS), providing simple, flexible and effective solutions for complex people issues.  SPS specializes in employment legislation, policy, workplace investigations and recruiting solutions.  Please follow Wendy Ferguson on LinkedIn for future articles about HR in Alberta.
Share This:
---
More News Articles