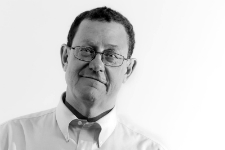 By David Yager, August 10, 2016
Entrepreneur. Consultant. Journalist. Political Activist.
When it was announced in July that Tzeporah Berman was to be the Chair of Alberta's Oil Sands Advisory Group (OSAG) representing the ENGOs (Environmental Non-Government Organizations) it was a jaw dropper to say the least. Berman has been a high profile anti-oilsands activist for over a decade. As documented by Ezra Levant on The Rebel media, some of her noteworthy quotes have been that Canada's oil sands are, "…the single largest and most destructive project on earth"; "I'm encouraging people to oppose these pipelines"; and "We're not going to avoid planet-wide climate change unless we keep them (oil sands) in the ground".
Oilsands are not only hard on the environment but also on Canadian families. Berman has said in speeches, "We need parents home with their kids instead of flying to Fort McMurray and their kids waiting to see them, wondering when they'll be home", and, "…more than just corroding pipelines oil (bitumen) is corroding our democracy". Her solution was, "…we (those opposed to oil sands) will re-envision industrial society".
Therefore, it is not intuitive that Berman would be a logical vice-chair of OSAG which, when created by Ministerial Order by Environment Minister Shannon Phillips on July 13, 2016, would have the mandate to, "…advise the Alberta government on the implementation of Alberta's Climate Leadership Plan (CLP) as it relates to the oil sands and help Alberta's energy industry achieve the goal of being one of the most environmentally progressive in the world". After everything one of the world's largest hydrocarbon deposits has been called by a growing number of people opposed to bitumen development, it is hard to imagine oil sands and green in the same sentence, let alone the same provincial advisory panel.
The government also wrote, "The OSAG will provide a forum for problem-solving the assigned issues and challenges, ensuring a wide range of perspectives are represented and any resulting advice to government enjoys a broad range of support". At least from the group members. Perhaps more importantly the mission directive reads, "The OSAG will seek to make all decisions on recommendations and other matters of substance by consensus where consensus is defined as no substantive disagreement with a proposed recommendation or matter of substance". Wow! More on this later.
The noise from the NDP government in Edmonton, particularly the recent pro-pipeline pronouncements of Premier Notley, says continued development of Alberta's massive bitumen resources will be in some way a key element of Alberta's economic future in the short and medium term. The CLP included a 100 megatonne per year carbon emissions cap which would permit production levels about 50% higher than current levels. The CLP was announced last year in time for the Notley government to appear at the Paris Climate Change Conference in November and demonstrate, at least for that crowd, Alberta was now on the right side of history.
OSAG was created to help guide the government towards its CLP objectives. It is not entirely composed of the anti-oil sands crowd. The Co-Chair Industry is Dave Collyer, a former Shell executive who served as the President and CEO of the Canadian Association of Petroleum Producers (CAPP) for six years. He is joined by representatives from several leading oil sands producers including Canadian Natural Resources Ltd., (CNRL), Statoil Canada, Cenovus Energy, Shell Canada, MEG Energy Corp., Suncor Energy and ConocoPhillips Canada.
However, Berman's colleagues who have been historically opposed to or critical of the oil sands, are also well represented. They include the Pembina Institute, Environmental Defense and STAND (formerly ForestEthics Advocacy). Including Berman, who according to who her own biography, worked with the group that invented the so-called Great Bear Rain Forest (formerly called the West Coast Rain Forest), Greenpeace and ForestEthics, there's can't be four Canadians who, either directly or through the groups they represent, have done more to trash the oil sands in the history of the development of this resource.
Other groups are represented on OSAG include the Mikisew Cree First Nation, the Municipal District of Peace (which contains the Peace River bitumen deposits), Woodland Cree First Nation, Nistawoyou Friendship Centre (an aboriginal group), the Regional Municipality of Wood Buffalo and the Canadian Parks and Wilderness Society's Northern Alberta Chapter.
On the surface one would think this diverse group of 18 would be good cross-section of all the stakeholders. There's those who develop bitumen for a living. There's those who, at least historically, have opposed bitumen for a living. Then there's the aboriginal and municipal stakeholders who want some sort of input on the resource development taking place in their communities.
Whatever oil sands developers may actually think of Alberta's NDP government and the new, forced friendship with the resource's most vocal opponents, necessity is truly the mother of invention. The NDP government won a majority government May 5, 2015 and will be driving the bus until May 2019 if the four-year election rule applies and possibly until May 2020 if they exercise their constitutional right to stay in power for up to five full years. If you can't beat 'em, join 'em. Just to be a fly on the wall behind the closed doors when the professional oil sands developers discuss the future of this resource with its professional opponents.
The message from the Notley administration has been the environmental and regulatory ineptitude of the industry and previous governments has been one the reasons Alberta's oil sands have met such strong opposition domestically and internationally. Even though Alberta introduced a large-emitter carbon tax in 2007, a school of thought has emerged by some in industry that only broader and larger carbon taxes would grant Alberta and its oil sands producers the so-called "social license to operate", accurately but not commonly defined as the public's permission to do something damaging or regressive because it is being done in a "socially responsible" manner.
The CLP was intended to change all that. By demonstrating Alberta intended to tax carbon more heavily, cap total oil sands carbon emissions and engage more elements of 21st century society in the method by which it is developed, oil sands opponents are supposed to conclude Alberta has it all figured out and drop or at least moderate opposition.
Whatever the intended purpose continued strong opposition to the Energy East pipeline east and Kinder Morgan pipeline west indicates it isn't working yet. And of course Keystone XL was killed by the White House last year, something some believe was preventable if Alberta, Canada and industry has only managed its environmental affairs differently.
Besides the environmental protection and community consultation aspects of future oil sands development, possibly the most critical element of the OSAG mandate for bitumen developers is to advise the government on how it might, "…implement the government's policy of a legislated 100 megatonnes per year limit on oilsands emissions with accommodation for new co-generation and upgrading".
With current carbon emissions only at about 70% of the ceiling the conclusion is this industry can grow up to 50% using existing methods and technology without being offside of the CLP. However, as the cap approaches and there are multiple projects proposed that will cause the 100 megatonne level to be cumulatively exceeded, who will get the green light to proceed and what will the criteria be? On the other hand, if per barrel carbon intensity can be reduced with technology and innovation then oil sands output can increase substantially without approached the emissions ceiling.
This is where the composition of the panel gets interesting. Between the six oil sands developers and Collyer alone, figuring out the definition of acceptable projects based on carbon-intensity in an industry that could be at that time be producing 2.5 million barrels per day of oil – possibly the wrong way – will be challenging. What the four lead oil sands critics will have to contribute at this stage is open for question. On July 19, 2016 the Globe and Mail wrote, "For the oil sands, that means capping emissions and determining which projects fit under the cap. It's no easy job".
Will this work? Oil sands projects continue to be scaled back or cancelled. Capital spending on new oil sands projects will continue to fall as projects are continued. There will not be any new pipe to carry oil to the west or east coast in any useful time from for the struggling workers and suppliers in Canada's battered oilpatch. The early days of the Energy East hearing indicates that the ENGOs opposed to oil sands and pipeline don't care one whit about Alberta's carbon taxes or the CLP.
Regardless, the more thoughtful in industry understand that oil, like coal and whale oil before it, will only be around until a more attractive alternative emerges. The oilpatch will have to deal with this at some point. Alberta's NDP government has accelerated the process.
As the environmental movement has gained more strength over the years, industry in general and resource developers in particular have concluded it might be best to have their opponents "inside the tent" as opposed to fighting it out in the media. This could work unless the enemy is a grizzly bear. With the panel struck and the current Alberta government firmly in place for some time, one can only hope this works out in a positive way for Canada's struggling upstream oil and gas industry.
It is human nature that people with polarized views become more accommodating when their faceless opponents have a face. OSAG will have the undeniable advantage of getting both sides of the oil sands debate in the same room at the same time with the common assignment of figuring out how to fulfill its mandate.
Here's hoping.
About David Yager – Yager Management Ltd.
Based in Calgary, Alberta, David Yager is a former oilfield services executive and the principle of Yager Management Ltd. Yager Management provides management consultancy services to the oilfield services industry in a number of areas including M&A, Strategic Planning, Restructuring and Marketing. He has been writing about the upstream oil and gas industry and energy policy and issues since 1979.
See David Yager's Corporate CV
List of David Yager's Consulting Services
David Yager can be reached at Ph: 403.850.6088 Email: yager@telus.net
Share This:
---
More News Articles