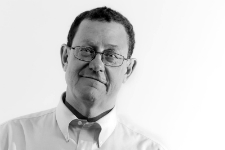 By David Yager, June 29, 2016
Entrepreneur. Consultant. Journalist. Political Activist.
While it remains to be seen if the combination will become a trend, the fact it has happened is noteworthy. One of the world's oldest oilfield service (OFS) companies, Baker Hughes Incorporated, has teamed up with one of Canada's newest wellbore services providers, Tier 1 Energy Solutions Inc. The result will be a new services offering in Canada with Tier 1 providing wireline conveyance equipment and field services and Baker Hughes Canada Wireline Services, a Canadian unit of the parent company, providing state-of-the-art cased hole wireline tools and technology. Both companies are encouraged this partnership will be winner in the highly dynamic Canadian marketplace.
Baker Hughes has OFS roots dating back over a century. In 1907 Rueben Baker developed a casing shoe for cable tool rigs that allowed casing to be cemented more effectively. Baker would later become a world leader in drilling, completion and production tools. In 1908 Howard Hughes Sr. and a partner developed the first two-cone rotary rock bit, a revolutionary (no pun intended, but it did rotate) tool that would eventually precipitate the move from cable tool to rotary drilling.
The two companies combined in 1987 to create what is now one of the world's largest oilfield service conglomerates. Today's Baker Hughes includes Brown Oil Tools, CTC, Elder Oil Tools, Milchem, Newpark, Teleco, Tri-State, Wilson (fishing tools), Eastman Christensen, Petrolite, Western Atlas, Christensen Diamond Products, Drilex, and BJ Services. Baker Hughes most recently received a US$3.5 billion cash injection, the break-up fee from its scuttled merger with Halliburton Co. Baker is a "big dog" in the OFS space by any measure.
Meanwhile, Tier 1 is an all-Canadian startup backed by Houston-based private equity firm Intervale Capital. Intervale specializes in OFS investments and was specifically targeting investments in companies which could participated in the growing horizontal drilling/multi-state completion marketplace. The key officers and managers are Canadian OFS veterans Kevin O'Dwyer and Rob Sutherland who met at Schlumberger. Tier 1 started in 2013 with the concept the industry needed a new approach to cased hole electric wireline (e-line) services in the era of the horizontal well.
Operating laterally using a wireline service which requires gravity to get into the well required a different business model. With O'Dwyer's background in packers and services tools a core service for Tier 1 was going to be "pumped down" e-line as a means to enter and perform services in the horizontal interval. So with the support of Intervale and what at that time was a promising market, Tier 1 built seven new e-line units.
Besides the e-line units Tier 1 has a completions services division offering a multi-stage packer offering (opened hole and cemented), liner hangers, thru tubing services, reaming while drilling and tools for conventional completions.
The business concept was rather than offer a product or service, O'Dwyer says Tier 1 was going to offer clients a solution. The difference is subtle but meaningful in the new world of horizontal completions. Rather than offer an e-line unit to convey some tool or instrument into the wellbore, or offer a downhole tool to perform some specific function and depending upon another service provider to ensure proper installation, the Tier 1 "solution" is the combination of both.
It's a subtle difference but important in today's market. Instead of a wireline conveyance company and downhole tool manufacturer hoping for the best with the oil company acting as general contractor, the Tier 1 business model is to deliver a complete wellbore service. The concept is quality and efficiency goes up and cost goes down. That sells in today's uber-competitive marketplace.
Over at Baker they were looking at the world somewhat differently. The Canadian market was very well served for cased hole e-line in terms of field service units but Baker had a product line of advanced and proprietary cased hole wireline tools including production logging, pulse neutron logging, mechanical pipe cutters, "advanced" cement bond image evaluation, casing inspection, high-temperature services for the steam flood world, temperature and noise tools, the flowmeter/spinner combination for production inflow and a cavern capacity logging system. This advanced e-line tool package is generally not available to the independent wireline sector. But the Canadian market was proving so competitive that for Baker running a stand-alone cased hole wireline division and waiting for the phone to ring was not that attractive either.
So Baker got the idea of approaching a Canadian independent e-line provider to run its advanced cased hole e-line technology package. Apparently the list was short as the only company approached was Tier 1. Despite the obvious market challenges, Tier 1 had already established itself as a force in the marketplace plus was conducting its business including health and safety in a manner that met all Baker's standards. So Baker approached Tier 1 and as of June 1, 2016 the deal was set up and the partnership began. But only in western Canada. Baker intends to exit the truck and winch part of the business almost entirely except for Imperial Oil at Cold Lake and open hole logging projects. Baker also intends to continue to offer its full product and service lines in other Canadian markets such as the east coast offshore.
And each job is truly a partnership. Baker will send a technician on every job with its tools. The logs and reports containing the obtained data will carry a combined Tier 1/Baker logo. The business of selling and pricing the jobs will be up to Tier 1. Baker has a seasoned cased hole e-line engineer assigned to the project in Tier 1's Calgary office. Interestingly, the business combination was his idea.
This is not the first time a Canadian independent OFS operator has teamed up with a global giant. Over a decade ago Integrated Production Services Ltd. (IPS), an e-line company, did the same sort of deal with Schlumberger to get greater market penetration of Schlumberger's cased hole wireline technology package. This combination was barely off the ground when an ownership change at IPS caused both sides to rethink the deal.
In 2006 Calgary-based HSE Integrated Ltd. entered into a partnership with Boots & Coots, a Texas-based well control and pressure control company, to offer health and safety services in the U.S. under the Boots & Coots name. Boots & Coots was later bought by Halliburton and HSE was acquired by Houston-based DXP Enterprises and the partnership was wound down.
In 2013 Canada's Trinidad Drilling Ltd. entered into a joint venture with Halliburton Co. to provide four drilling rigs through Halliburton into Saudi Arabia. This has since doubled to eight with four in Saudi Arabia and four in Mexico. This seems to be working well as in the first quarter ended March 31, 2016 Trinidad reported 95% utilization for these rigs compared to only 31% utilization for its rigs in Canada and 29% for those in the U.S. The day rate was also more than double those in North America. The rigs in Saudi Arabia were, at the time of the report, doing better than the rigs in Mexico. But overall, this partnership among a Canadian company and global OFS giant seems to be working well.
Will the Baker/Tier 1 partnership stand the test of time? Do Canadian oil and gas companies want to buy Baker's world-class e-line technologies run on a local company's wireline? Will being a wireline-conveyed "solutions" provider be a better business proposition for both parties – client and service provider – than the traditional "al a carte" (the oil company buys all the services from different vendors, does all the thinking and everyone assumes knows exactly what it is doing) procurement of oilfield good and services?
Only time will tell. But be assured this is only one example of how the OFS industry is adapting to the new marketplace, and likely not the last example of what can only be considered "out of the box" thinking to meet new market challenges.
About David Yager – Yager Management Ltd.
Based in Calgary, Alberta, David Yager is a former oilfield services executive and the principle of Yager Management Ltd. Yager Management provides management consultancy services to the oilfield services industry in a number of areas including M&A, Strategic Planning, Restructuring and Marketing. He has been writing about the upstream oil and gas industry and energy policy and issues since 1979.
See David Yager's Corporate CV
List of David Yager's Consulting Services
David Yager can be reached at Ph: 403.850.6088 Email: yager@telus.net
Share This:
---
More News Articles