Published by Canadian Energy Centre 
Follow CEC on Linkedin  CEC Linkedin
Follow CEC on Facebook CEC Facebook
Follow CEC on Twitter CEC Twitter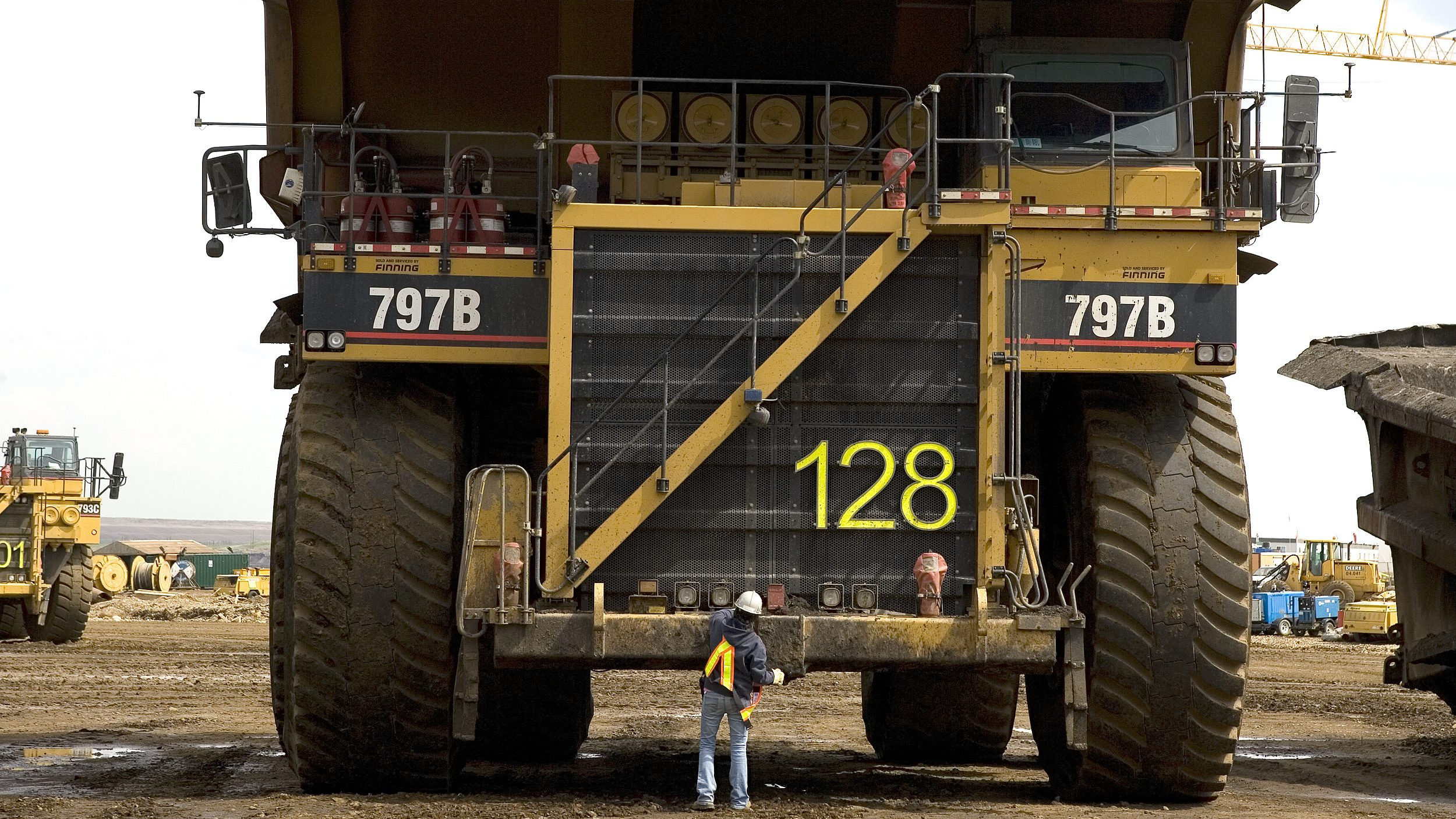 Canada's federal government is expected this month to issue its decision on whether Teck Resources Ltd. can proceed with its proposed Frontier oil sands mine. The project was deemed to be in the public interest by a joint federal-provincial review panel in July 2019.
Opponents have leveled three main arguments against the proposed $20.6-billion project.
"It infringes on the rights of Indigenous peoples"
Wrong. Frontier will benefit Indigenous communities. Teck has reached agreements with all 14 Indigenous communities in the broader Frontier project area, which the Joint Review Panel noted in its final report recommending approval of the project.
"In the panel's experience, the extent of agreement between Teck and Indigenous groups is unprecedented for an oil sands development of this type," the panel wrote.
"All of the Indigenous groups that would be significantly affected by the Frontier project signed agreements with Teck. Although the panel was not privy to all the details of these private agreements, parties identified a number of economic benefits, opportunities for meaningful engagement and communication, and measures to mitigate the effects of the project.
"Some groups have expressed outright support for the project and indicated that the implementation of the agreements will lead to measurable positive effects in their communities."
One of the first agreements was with the Fort Chipewyan Metis Local 125, signed in December 2016.
"Teck has a real relationship with us," Metis Local 125 president Fred "Jumbo" Fraser said at the time.
"Teck has been listening to our concerns and has committed to continue to work with us as they progress through all stages of their development."
It will "make it impossible for Canada to meet its climate targets"
Wrong. Like all oil sands projects, Frontier would exist in a complex ecosystem of regulation and innovation, and not as a singularity capable of tipping global scales.
If approved, Frontier will be subject to Alberta's $30/tonne levy on large industrial emitters, which was recently approved to meet the federal government's stringency benchmark. The project is expected to emit 4.1 million tonnes of CO2 equivalent per year at full buildout, well within Alberta's 100-megatonne annual emissions cap on the oil sands industry, the Joint Review Panel found.
Ottawa said that Alberta's industrial GHG rules will be evaluated for 2021, illustrating the point that regulations are constantly evolving. So is industrial innovation, increasingly driven by oil sands producers' commitment to reducing GHGs through technology.
It has been estimated that Frontier would add the GHG equivalent of about one million new cars on the road per year. But context is important, particularly in terms of GHGs and innovation.
Consider that Enhance Energy and its partners are nearing completion of the Alberta Carbon Trunk Line, a major carbon capture, transportation, utilization and storage (CCUS) project using industrial CO2. The $1.2-billion first phase, scheduled to be operational this year, is expected to permanently sequester up to 1.8 million tonnes of CO2 equivalent annually, or the impact of removing approximately 339,000 cars from the road.
ACTL will collect CO2 from the new Sturgeon Refinery (which is fed by the oil sands) and the Redwater Fertilizer facility, and deliver it to be used in enhanced oil recovery and sequestration in mature conventional oil fields in Central Alberta. The project has potential for full build-out to permanently sequester 14.6 million tonnes of CO₂ per year.
In the oil sands, Suncor Energy has a project underway that it estimates it will have the impact of removing approximately 550,000 cars from the road per year. The company's $1.4-billion coke boiler replacement project, which is currently under construction, will replace aging coke-fired boilers at its Base Plant with natural gas-fired cogeneration units. This will result in lower GHGs from the facility's steam production and a decrease in overall provincial emissions intensity by exporting approximately 800 MW of low-carbon base-load electricity to the Alberta grid.
Emissions Reduction Alberta, which funds technology development using proceeds from the province's levy on large industrial emitters, estimates that its investments could result in reductions of an average of 3.2 million tonnes of CO2e per year, or removing about 679,000 cars from the road.
GHG regulation in Canada is evolving, and the development and application of technology to reduce emissions is accelerating.
The project "is not economically viable"
Wrong. Oil prices have come down since Teck originally applied for Frontier, but so has the breakeven price of oil required to cover the cost of a new oil sands major project.
In a project update filed with regulators in 2015, Teck cited a forecast from the International Energy Agency predicting that WTI oil would average US$95 per barrel between 2020 and 2040. In 2018, the company noted it was also considering its project in the context of a "low price scenario" of US$76 per barrel over the same period.
A 2019 study by IHS Markit said that the breakeven oil price for a standalone oil sands mine to achieve a 10 per cent rate of return fell from nearly US$100 per barrel WTI in 2014 to approximately US$65 per barrel in 2018, thanks to cost deflation and re-engineering.
The latest forecast from the U.S. Energy Information Administration predicts that WTI will average US$71 per barrel between 2020-2040.
About the Canadian Energy Centre (CEC)
The Canadian Energy Centre (CEC) is an independent provincial corporation that is primarily supported by the Government of Alberta's industry-funded Technology, Innovation and Emissions Reduction (TIER) fund. The CEC's mandate is to promote Canada as the supplier of choice for the world's growing demand for responsibly produced energy. At its core, the CEC will also create a new, pragmatic, fact-based narrative about Canadian energy.
Visit the Canadian Energy Centre website
Share This:
---
More News Articles