Each week Josef Schachter will give you his insights into global events, price forecasts and the fundamentals of the energy sector. Josef offers a twice monthly Black Gold newsletter covering the general energy market and 34 energy and energy service companies with regular updates. He holds quarterly subscriber webinars and provides Action BUY and SELL Alerts for paid subscribers. Learn more and subscribe. 
Stock markets continued to be battered with trade war concerns and weakening global economies. Germany reported a decline in their GDP in the second quarter and China reported their slowest industrial production increase in 17 years. China's industrial production only rose 4.8% in July vs 6.3% growth in June. In China, car sales fell 13 months in a row with a 5.3% drop in July. In addition the US ten year yield inverted (the ten year interest rate fell  below the 2 year interest rate) causing world wide stock market declines. A yield inversion of this type has historically led to recessions and has spooked the markets. Most international markets fell 2% last Wednesday. The Dow fell 800 points or 3% that day, the largest point decline of 2019. 
Last week's EIA data showed commercial oil stocks rose 1.6Mb vs an expectation of a 2.1Mb decline. US commercial stocks are now 26.3Mb above a year ago or 6.4% higher in storage. US lower 48 production rose by 100Kb/day to 11.9Mb/day with total domestic production at 12.3Mb/day. Summer driving demand for energy continues at a strong pace with total consumption up 597Kb/day to 22.1Mb/day. Gasoline demand grew by 281Kb/day to 9.93Mb/day and this strong demand usage should continue into the September long weekend. Crude oil last Friday was at US $54.78 down almost $3/b from the weekly high.
Canada continues to gain market share in the US as rail activity increases and tweaks to the pipeline systems add takeaway capacity. Canadian exports to the US rose by 120Kb/day last week to 3.85Mb/day and are up 11.3% from a year ago and 17.3% from two years ago. Those who claim that Canada will never seek growth in the energy sector are clearly wrong. 
Conclusion:  Once we get into the shoulder season in September, demand falls between 1.0-1.5Mb/day and this should cause the breach of US$50/b for WTI crude oil. The final bottom should occur before the end of October.
We added one more company to our conference program. Southern Energy Corp. which is producing 2600 boe/day from Louisiana and Mississippi. Come meet the management team at the 2nd Annual Schachter Catch the Energy Conference. They will have a booth and will host a VIP table at lunch for interested investors.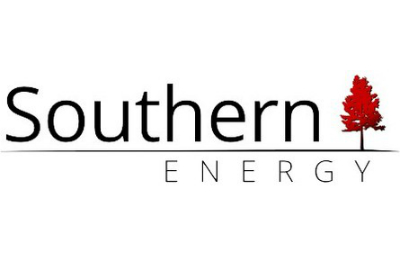 Register early as a VIP to have lunch with your preferred CEO or company. Learn more and register. 
The 2nd Annual Schachter Catch the Energy Conference will be held at Mount Royal University in Calgary on Saturday, October 19th. This is a rare opportunity for investors to learn more and interact with 27 Energy Sector CEOs. Below are the other 26 companies presenting at the conference.
Register early as a VIP to have lunch with your preferred CEO or company. Learn more and register. 
Share This:
---
More News Articles