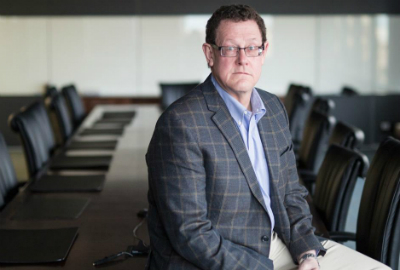 By David Yager
March 18, 2019
Success for the climate change movement will create the greatest financial disruption in history. In the drive to reduce then eliminate the use of fossil fuels, major oil and gas producing regions like Alberta will see their economies crushed unless they can figure out how to something else in a hurry. The latest warning from the Intergovernmental Panel on Climate Change last October was carbon emissions must fall 45% from 2010 levels by 2030 and be "net zero" by 2050.
Saving the world through rapid compliance will be expensive, painful and ugly. Didn't anybody tell you that? Or did you figure it out yourself thanks to the ever-diminishing job market and your net worth?
With a provincial election looming, Alberta is the only world-scale oil and gas producer experiencing tomorrow's carbon future today. Every other hydrocarbon producing jurisdiction (without uncontrollable strife like Venezuela or Libya) is going flat out to meet rising demand. Because there are no practical substitutes for most fossil fuel applications in a world where population and economic growth continues unabated, any oil Alberta doesn't produce will come from somewhere else.
All of Canada accounts for only 1.6% of global emissions. The atmosphere of the planet would not change materially Alberta and its much-vilified oil sands disappeared entirely.
Our future has never looked less certain. All the key factors driving our economy are different. Oil and gas prices are down. Market access to production growth is restricted and, where possible, denied. Investment inflow has reversed to become an outflow. The miracle of the fossil fuels that have driven Alberta and the world's prosperity for generations have become a menace to the future of mankind.
The latest obstacles to pipelines are not from B.C., Ottawa or Quebec but Montana, Minnesota and Nebraska. The fossil fuel capital divestment movement is real, gaining traction and affecting traditional capital markets. On March 15 school kids around the world skipped class to publicly demand action on climate change, publicity stunts organized by some of the same folks who supported the well-known "Tar Sands Campaign".
Always on the hunt for the votes, Justin Trudeau tweeted, "To the young Canadians who marched today, we hear you. Climate change is real & we're taking action…We know there's more to do & you inspire us." This is from the guy who controls our pipeline future, at least until the federal election in October.
Against this backdrop of massive changes to public opinion and Alberta's key economic drivers, the NDP administration continues to increase spending, taxes, business costs and the public debt. It's business as usual as if nothing has changed. But how can the world change this much without Alberta changing with it?
Which is the key question for the upcoming election. If we don't do something different, what are the future economic prospects for you, your friends and family?
In the past century hundreds of thousands of people from all over the world moved to Alberta, attracted by economic freedom and unlimited opportunity. That all ended in late 2014. The world price of oil collapsed, the climate change movement gained greater momentum, and Alberta elected an NDP government on May 5, 2015.
The first sign of trouble was when new Premier Rachael Notley referred to her home province as the "embarrassing cousin" of Confederation. Alberta clearly needed repair. In one year—from the OPEC meeting that crashed oil prices on November 27, 2014 to the announcement of the NDP's Climate Leadership Plan on November 22, 2015—Alberta was set on a new path that would seriously damage the province's economy for years to come, possibly forever.
To be fair, not all of Alberta's current challenges are the fault of a single provincial government. The NDP didn't invent climate change, collapse the price of natural gas, or build the bloated and expensive provincial administration it inherited. Big government, big spending, and big expectations took decades to develop. Justin Trudeau's Liberal government and its campaign pledge to ban tankers on the northern B.C. coast – effectively killing Northern Gateway – had not yet been elected. Nor had President Obama cancelled Keystone XL. No one anticipated that by February 2016 the price of oil would plummet to only 25% of its 2014 high. Or that in 2017 Donald Trump's new Republican administration would cut taxes to make investments in the U.S. more attractive.

When the NDP assumed office Alberta had four possible pipelines. Now we're heading to the ballot box with none, and all the economic misery that goes with it. Even the slam-dunk, the Enbridge Line 3 replacement, has been set back another year. Whatever can go wrong has gone wrong.
As the economy deteriorated the NDP certainly began to sound different as it publicly supported the industry and pipelines it once criticized. But check your wallet. Has anything really changed?
There's an old saying in business that the NDP has clearly never heard; plan for the worst and hope for the best. Because after the election the party plowed ahead with its expensive interventionist agenda only six months after oil prices had begun to tumble. The policies and programs were stunning in their indifference to economic reality. Like kids in a candy store, the Notley administration had a list of social wrongs to right and the power to do it. Reshaping Alberta in its own image was more important than paying attention the economic carnage being wrought on the province's most important industry.
As the economic decline continued in 2015, Alberta's punch-drunk NDP government raised taxes on virtually everything and everyone; capped oil sands emissions; moved to phase out cheap coal for electricity generation; reconstructed the power business with minimum targets for renewables; expanded carbon taxes from large emitters to almost everything; and raised the minimum wage to the highest in the country. Only small businesses got a much-publicized tax break. To act as a "shock absorber" for a collapsing economy, the government intentionally and proudly cranked up public spending and borrowed billions to pay for it. Deficits unseen in Alberta's history began to pile up.
With its Climate Leadership Plan in hand, Premier Notley personally led a large delegation to the COP 21 climate change conference in Paris in late November 2015. They basked in their progressive, interventionist glory with the internationally demonized "tar sands" now under the direct supervision of enlightened climate change believers. If only the rest of the world could get with the program like Alberta. Then mankind might have a chance.
The declared death of Northern Gateway by Ottawa in 2016 was not regarded by the NDP as a problem but cited as another example of conservative incompetence. The Energy East pipeline was still alive, plus in early 2017, new US President Donald Trump had revived Keystone XL bringing it back from the dead. Alberta once again had three pipelines; one east, one south, and one west.
But later in 2017, federal regulatory policy changes and more delays caused TransCanada Corporation to abandon Energy East. In Alberta all hopes were placed on the federally-sanctioned Trans Mountain pipeline which became Notley's very public ace in the hole. When Kinder Morgan gave up Ottawa bought it to keep the expansion alive. Multiple photo ops of shovels in the ground and pipe stacked in the background appeared on TV. Any day now. The Trans Mountain court challenge scorecard was Trans Mountain 16, opponents 0.
But in August 2018 relentless opposition by the BC government and court challenges by Indigenous and environmental groups would postpone that pipe too. Its fate now lies in the hands of Justin Trudeau, hardly a confidence builder in these parts.
As export pipelines dropped off one by one, so did investor interest in Alberta. Costs were rising thanks to higher taxes and future returns were shrinking as low-cost, low-risk market access through pipelines disappeared.
Multiple oil sands producers voted with their feet resulting in the greatest financial exodus of foreign investment capital from Alberta in the shortest period of time in history, over $30 billion. Following decades of massive capital inflows, in 2016 and 2017 companies from Europe and the U.S. sold their oil sands operations to Suncor, Cenovus and CNRL, companies that were for the most part trapped here.
In early 2017 the rest of the oil world began to recover thanks to the actions in late 2016 by OPEC and Russia. Oil prices rose putting the world's oil industry back on its feet.
Alberta did not participate in the recovery. Its oil industry was busy exporting cash while Edmonton and Ottawa destroyed investor confidence. By mid-2018 the province was going in the opposite direction, the only major oil-producing region in the world where activity and investment was going down, not up.
While Edmonton won't admit it publicly, foreign capital will not return to Alberta unless major changes occur. But the government has acknowledged it privately by offering financial incentives like royalty holidays and loan guarantees for new petrochemical plants and upgraders.
People who work in Calgary's finance community have never seen a time when commodity prices and corporate valuations were so low and investor interest so scarce. The only activity in capital markets is companies that are stuck in Alberta attempting to buy their competitors at rock-bottom prices.
By Q4 2018 the market prices for Alberta's core crude oil and natural gas resources were the lowest in history relative to international prices. The discount at which Canadian crude was priced was exacerbated by the simultaneous shutdown of several US refineries that process Alberta heavy crude. Because of the precipitous drop in short-term cash flow, an industry that has been downsizing for the previous four years returned to laying off workers as spending programs were cancelled or suspended to reflect the unprecedented cash flow collapse. In December the Alberta government announced that effective January 1, 2019 the province would enforce the withdrawal of 325,000 b/d of oil production from markets until prices and inventories stabilized.
Virtually everyone who works in what has always been Alberta's number one industry and engine of economic success is discouraged. Many are in despair. Billions in personal wealth has been obliterated. Tens of thousands of Albertans —including formerly well-paid technical professionals such as engineers, geologists, and geoscientists—remain unemployed. As new office towers conceived in better times are completed, the downtown office vacancy rate is as high as 30%, the highest of any major Canadian city. So is the unemployment rate.
There are multiple world economic and environmental realities beyond the control of Alberta's NDP government, but there are also important aspects of Alberta's future that are entirely within its purview. These are the size, cost, role, and direction of the provincial government.
Because it had the money (until recently) Alberta has built up the largest provincial public administration on a spending per-capita basis of any of the larger provinces. At times it has been greater than all the other nine. Regrettably, there is no indication that core government services in Alberta are materially better than those of the other nine provinces. Where is all the money going? Where has it gone?
On February 28, 2018, RBC Economics/Research released its Canadian and Provincial Fiscal Tables, which track government spending of each administration from 1980/81 to 2017/18, the last figures available. One chart is titled "Program expenses per capita," which divides provincial spending by the population. Except for the mid-1990s under the Ralph Klein PC administration, Alberta has spent more per capita than the national average for 38 years. In the 1980s the overspending was massive by comparison. It then resumed in the 21st century at somewhat lower levels.
For the 2017/18 fiscal year RBC reported Alberta was number two at $12,717 per person, behind only Newfoundland & Labrador at $13,432. This was 14% above the national average and 19% over the average of the four large provinces; Ontario, Quebec, Alberta and B.C.
In the spring of 2018 Alberta continued with its spend-now/pay-later program. The NDP now claimed it would balance the budget in only five years, seven years later than the original pledge during the 2015 election. But first there would be another ($29.4) billion in deficit spending.
Alberta publishes the province's balance sheet annually. Just over a decade ago in 2008 "net financial assets" were $35.0 billion. That was the high-water mark. The province's balance sheet has deteriorated every year since. By 2018 the net finance assets had plunged to ($19.3 billion), a ($54.3) billion swing in only 10 years.
The government claims there is a recovery underway, and there is – sort of – if you count government jobs. The Fraser Institute released a report in August 2018 titled, "The Illusion of Alberta's Jobs Recovery: Government vs. Private Sector Employment." From 2014 to 2018 the report says government employment has increased by 78,733 jobs, or 21.5%, while over the same period private sector (excluding self-employed) fell by 46,267, or 3%. The report reads, "As a result, the government's share of total employment (excluding self-employment) increased from 19.5 percent to 23.2 percent – a level not observed in Alberta since 1994."[i]
Another way to look at where the jobs are is by sector. A monthly government report is issued titled Alberta Labour Statistics and Annual Reviews. It relies on data from Statistics Canada, which is seasonally adjusted.
In October 2014 Alberta reported there were 2.396 million workers in the province's labour force. A total of 431,000 worked in resources (forestry, fishing, mining, oil and gas) and construction while 467,000 worked in education, healthcare, and public administration.
Four years later in October of 2018, the total workforce had expanded by only 0.5%, or 123,000 to 2.519 million. Resources and construction had shrunk by 30,000 jobs or 7% to total 401,000. Education, healthcare and public administration had added 84,000 jobs to expand by 18% to 551,000.
The government also pays more. Another 2018 analysis by The Fraser Institute revealed that after normalizing the data to include factors like gender, age, education, company size, industry, occupation and other variables between the private and public sector, "… Alberta's government sector workers (federal, provincial, and local) enjoyed a 9.6% wage premium, on average, over private-sector counterparts in 2017."
The legendary government employee benefits are also quantifiable. The report reads, "… the government sector enjoys an advantage over the private sector. For example, 72% of government workers in Alberta are covered by a registered pension plan, compared to 24.2% of private-sector workers. Of those covered by a registered pension plan, 95.3% of government workers enjoyed a defined benefit pension compared to 29.3% of private-sector workers." They also retire, on average, 1.7 years sooner and are much less likely to lose their jobs (4.2% private, 0.7% public).
When the subject of cutting government spending is even mentioned, the NDP and public service unions are quick to play the fear card. They maintain the only possible way to balance the books is through draconian reductions in core services such as healthcare and education.
Sure, spending can be reduced. But it will probably cost you your health, your life, your children's education, or all three.
Another area where the state of the economy really hurts is in residential properties, one of the personal biggest assets and sources of retirement wealth for most households. In its energy-use tables, Natural Resource Canada reports that in 2016 Alberta's total "housing stock" was 1.68 million dwellings consisting of 1.01 million single detached homes, 226,000 single attached homes (duplex, fourplex, private entrance condos), 363,000 apartments, and 72,000 mobile homes.
Assume the detached houses have an average value of $400,000, the attached dwellings $250,000, the apartments $200,000, and the mobile homes $100,000. This would give Alberta's residential housing stock a total value of $542 billion. A 5% decline works out to ($27 billion). This is of course the equity portion, not the mortgage.
(Where did 5% come from? The Canadian Real Estate Association reports that in February 2019 average residential (single, attached, apartment) price in Edmonton for the month was -4.7% from five years ago, Calgary -3.9%. The Alberta Real Estate Association reports for the year 2018 the Lloydminster area was -7% from 2017. Comparative 2018 year-over-year figures for Fort McMurray were -7%, central Alberta – 6%, south central Alberta -5%, Lethbridge -2% and Calgary and Edmonton were 1-%. Average prices rose in Grande Prairie and Medicine Hat in 2018 from 2017 but they were both below historical highs reached in 2014 and 2015 respectively.)
Alberta has for decades operated the most expensive provincial government on a per capita basis in the country. Why? How? Is it impossible in light of the province's vastly changed fortunes to even have this conversation? Surely there must be some opportunity to bring Alberta's spending in line with the other larger provinces without—as so many of the vested interests claim—firing doctors, nurses, teachers or social workers.
How about massive and growing pile of regulations under which the private sector operates? Can't something be done? Alberta has developed a system of resource administration and regulation that is unrivalled in its complexity and cost. Because it takes much longer to get anything done in Alberta, investors can and will put their money in places like Saskatchewan or the U.S.
Then there's the other costs to business thanks to the NDP such as higher minimum wages, WCB levies and the new employment code, all of which make it more expensive for companies to operate. The last two don't make headlines but they certainly impair the bottom line of Alberta's struggling private sector.
If we can't possibly shrink the public sector, could we at least give the private sector a fighting chance as the world changes around us?
The NDP argues that it campaigned on policies like corporate tax increases in 2015 and won a majority mandate to implement them. But responsible governments are also responsive to the greater economic environment and adjust their policies and programs as external events dictate.
Under the NDP's "embarrassing cousin" administration, Alberta has endured four years of no new pipe, collapsed oil and gas prices, massive borrowing, increased public spending, bigger government, prohibitively higher costs for business, and the mass exodus of companies, people, capital and oilfield equipment.
The public and private sectors have gone in entirely opposite directions. The one running on taxpayer-funded debt has grown while the one forced to operate on internally generated cash flow has struggled or contracted. The most successful companies are those with government contracts.
In the four years of NDP administration – from the end of the 2014/15 fiscal year to the estimates for the end of the 2018/19 fiscal year – the province's net financial assets declined by ($47 billion). Add in estimated residential housing losses (above) and the total change is ($74) billion. Based on a population of 4.3 million, that means every Albertan is, on average, nearly ($15,000) poorer than he or she was when the NDP came into power. This doesn't include the losses on the value of investments in operating companies (public and private) or bankruptcies.
Global forces opposing fossil fuels will continue to make another hydrocarbon-driven economic recovery for Alberta even more difficult no matter how much Premier Notley has (out of economic necessity) morphed into a cheerleader for oil sands, pipelines, refining, upgrading and petrochemicals.
When the global business environment which has so much impact on Alberta has changed to this degree, how much longer can Albertans, the province, and our governments afford to continue down the same path?
Wake up Alberta! The future of Alberta depends upon less government, not more. We must send the message to business and the world that the province is not on a one-way path to economic disaster.
Please vote accordingly.
David Yager is a Calgary-based oil and gas writer and energy analyst. This commentary is adapted from his forthcoming book, From Miracle to Menace – Alberta, A Carbon Story which will be released later this year.
Share This:
---
More News Articles