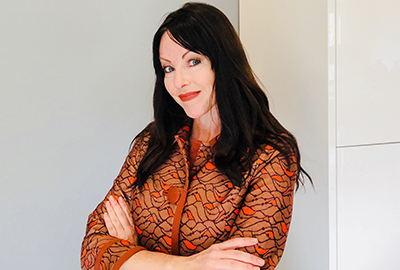 A commentary by Wendy Ferguson, CPHR
Everyone knows that if you break the law, there will be consequences if you get caught.  Have you ever been pulled over for a traffic violation or received a photo radar ticket in the mail?  Chances are you have.  Afterwards, did you feel irritated with yourself because you should have known better?  Did you ponder ways you could have avoided the fine…by perhaps not running late, or being careless?  Maybe you should have paid better attention to the speed limit signs?   Or, maybe at the time you didn't think the risk was that great so you took a chance.
It's not so different from an employer finding themselves in a situation where they've received a hefty administrative penalty, a drawn-out lawsuit or an investigation launched by the Human Rights Commission after they've violated employment legislation.  Sometimes it is sheer ignorance and they weren't aware of the law (that won't hold up because employers are obligated to).  Sometimes compliance isn't a priority.   Sometimes they think it's not affordable.  Other times, they just think the risk isn't great enough to warrant compliance.
So, this week I want to examine what encompasses employment legislation in our province and what you should expect if you are willing to take a risk and avoid complying as an employer.
Alberta Employment Standards
Employment standards are rules, regulations and compliance measures for employers and employees in Alberta.  Laws surrounding minimum wage, overtime, holidays, job-protected leaves, vacations, hours of work, hours of rest, termination and termination pay are covered under Alberta Employment Standards.
Tips for Employers:
Make sure your HR policies have been reviewed to ensure compliance, and especially when changes in legislation occur. Get an HR audit.  We had many changes in employment legislation in Alberta in 2018.
There are certain exceptions in some industries and jobs, so be sure you are aware of what those exceptions are.
Do not ever terminate an employee without getting proper advice from an HR professional or employment lawyer.
Document all employment decisions, performance issues, disciplinary actions.
If you are a small company without inhouse HR or legal counsel, arrange to have an HR professional on-call for employment standards related questions when they arise.
When in need of a workplace investigation, engage an impartial third-party investigator.
The Consequences:  The minimum administrative penalties, depending on the number of offences and severity, range from $500 to $6000 and upwards.   In addition, any breach or failure to comply may be prosecution as an offence under the Code.  Note that when a corporation commits an offence under the Code, every director or officer of the corporation who directed, authorized, assented to, permitted, participated in or consented is considered guilty of the offence.
Alberta Occupational Health and Safety (Alberta OHS)
Alberta OHS requires employers do everything they reasonably can to protect the health and safety of their workers and it has become much more stringent since legislation was updated in 2018.
Tips for Employers:
Familiarize yourself with the 2018 legislative changes to the OHS Act. This includes critical information about your obligations as an employer, including: hazard assessments, your responsibility to ensure none of your workers are subjected to or participate in harassment or violence at the work site and that your workers are supervised by a person who is competent.
Understand what your obligation is to form a joint work site health and safety committee and/or appoint a safety representative (there are specific requirements depending on your organization's size and structure).
Ensure that all health and safety concerns raised are resolved in a timely manner.
Be certain that your workers are adequately trained in all matters necessary to protect their health and safety.
When in need of a workplace investigation, engage an impartial third-party investigator.
The Consequences: Administrative penalties may be issued by Alberta OHS for non-compliance with OHS legislation.  Penalty amounts are a maximum of $10,000 per day, per contravention.  Important to note that prime contractors, contractors, employers, workers, suppliers, supervisors, service providers, owners, self-employed persons, temporary staffing agencies may all receive penalties.  Penalties are determined on a case-by-case basis and factors considered are: the severity of the contravention, the risk of harm resulting from the breach, and the compliance history of the work site party, including: past orders, violation tickets, other interactions with OHS and whether there is a demonstrated commitment to health and safety.
Alberta Human Rights
Workers have a right to be treated fairly in workplaces that are free from discrimination.  This not only includes employees and union members, but also prospective employees.
Tips for Employers:
Understand the protected grounds listed in the Alberta Human Rights Act.
Develop policies surrounding intolerance of discrimination, equal employment and diversity.
Review your hiring practices and ensure anyone involved in the recruitment process is properly trained in this area.
Consequences: Any person can make a complaint to the Alberta Human Rights commission if they have reasonable grounds to believe the Act has been contravened and as long as the complaint is made to the Alberta Human Rights Commission within one year after the alleged incident of discrimination.  A complaint may result in a Human Rights Tribunal, and where the tribunal finds that the complaint has merit, it will order a remedy which may include: stopping the discrimination; stopping the respondent from contravening the AHR Act in the same or any similar manner in the future; providing the complainant with the rights, opportunities or privileges that were denied because of the discrimination; compensating the complainant for any lost wages, income, expenses or injury to dignity and self-respect because of the discrimination; or ordering the respondent to pay the complainant damages and/or ordering the respondent to implement new policies.
Many employers claim they are not aware of what their obligations are when it comes to labour laws and compliance, but this can no longer be used as an excuse.  Eventually they will get reported or tangled up in a wrongful dismissal lawsuit.   Avoid the risk by understanding your duties as an employer and rely on an HR professional to assist you on your way to compliance.  I can guarantee a small HR budget today is a lot less expensive than a lawsuit or a penalty
---
Wendy Ferguson is a Human Resources Professional and owner of Stick People Solutions (SPS), providing simple, flexible and effective solutions for complex people issues.  SPS specializes in employment legislation and policy as well as workplace investigations.  Please follow Wendy Ferguson on LinkedIn for future articles about HR in Alberta.
Share This:
---
More News Articles