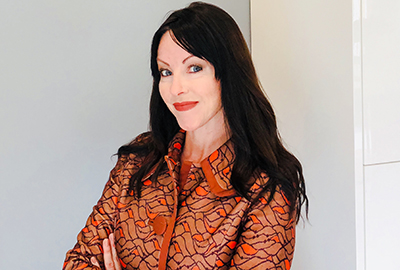 A commentary by Wendy Ferguson
con•fi•den•ti•al•i•ty

noun
the state of keeping or being kept secret or private
Lately I've been explaining myself just a little further when it comes to what 'confidentiality' means in the workplace when it pertains to HR.  Quite often it's the entirely wrong word to use, yet it is uttered so often.  The true meaning of the word is stated above, yet when it comes to serious workplace issues, and even some general HR practices, it is virtually impossible for HR professionals to keep this promise.
To do our jobs as HR professionals, we frequently share or act on sensitive information, especially when it comes to workplace grievances, policy violations and health and safety matters.   Here are some examples of when you should expect that information will not necessarily remain between you and HR:
1. Exit Interviews
Organizations typically conduct exit interviews with employees who have voluntarily terminated their employment to gain important information about why the employee chose to leave and what may help to improve the organization.
Depending on the company's exit interview protocol, the data collected from the exit interview may be shared within the HR department, senior executives, or occasionally with your former manager.  In some cases, the name of the employee may be concealed, but the data is shared (whether that is from a multiple-choice survey or an in-person interview). The most valuable information that HR can take away from an exit interview comes from open-ended responses from an employee.   If you think about it, those details are the ones that could possibly implicate you because of the unique details you reveal, even if your name has been concealed.  Then there are companies where the process is futile because the data goes absolutely nowhere…in other words the company should just stop doing them because it's a compete waste of everyone's time and emotions.
Exit interviews can be tremendously valuable for company improvements if they are conducted properly, consistently and the data is used for betterment purposes.  If you want to know what and how data is used and shared, then you need to ask the interviewer the question.  Don't assume it is entirely confidential.  Again, it comes back to 'what does confidential mean in this instance'?  If it is truly 'confidential', it would remain between you and the interviewer and is that even realistic?  So, ask the question and then you decide if you want to participate or not.
2. Workplace Harassment or Bullying / Sexual Harassment/ Workplace Violence
Your company along with your supervisor and HR each play a critical role to ensure a safe workplace free of harassment and violence.  If an employee files a complaint or if a manager or supervisor observes such behaviour, HR must respond immediately.  This is not a choice, it is legislated.  Truthfully, it is impossible to make the promise that this situation will ever be truly 'confidential' to be left between the employee and HR.  Why?  Because it involves employees' health, safety and wellbeing.
It is mandated in Alberta that employers investigate all incidents, take appropriate action to address incidents and prevent them from reoccurring.  Employers are required by law to prepare an investigation report outlining the circumstances of the incident and the corrective action that will ensue.
So, what does 'confidentiality' (or not) mean in this instance?  It means that the employer cannot disclose circumstances related to an incident of harassment or the names of the parties involved (including the complainant, the person alleged to have committed the harassment, and any witnesses) except where necessary, in order to investigate the incident or to take corrective action.  This means that an investigator (or investigation team) will be exposed to the details surrounding the case.  This means witnesses may be called and interviewed.  It means senior executives (or in some instances members of the Board of Directors) may be informed of final recommendations or decisions, especially if there is an outcome of termination.  It means legal counsel may be consulted.  And it means that both the complainant and the alleged harasser will be informed of corrective action upon conclusion.  Lastly, it means that there is a chance that the case ends up in a public court.  HR should always make every effort to keep an incident or investigation as private as possible, but that is the only guarantee you can reasonably expect.
3. Policy Violation or Other Workplace Claims
There are a number of other reasons you may seek out HR for assistance, including: discrimination, unfair treatment, pay inequity, workplace conflict, or if you have witnessed a policy violation or criminal activity such as fraud or theft.  Depending on the claim or severity of the violation, an investigation may or may not be required.  However, if an investigation occurs, you can expect a response similar to number 2 above.  In the event there is a criminal allegation, the authorities would also be contacted and you would most likely be named as a witness.
4. Complaining about a Co-worker or Manager
Frequently HR professionals play the role of counselor or coach.  Often employees will choose to offload issues about their colleagues or supervisor to HR.  Ask yourself this: 'am I going to HR to simply vent, or do I want them to help me with the issue?'  Keep in mind that they are employed to support their employees and provide advice or strategy on how you can resolve your employment issues.  Sometimes that might include re-directing you back to your manager or launching an investigation.  Just be sure that you have the conversation about what will or will not remain 'confidential' outside of your one-on-one meeting.  Remember, if there is a serious allegation, HR will not be able to prevent from intervening.
5. Disciplinary Records
Normally, any documentation surrounding disciplinary action is maintained for any future discipline considerations or annual performance reviews and is placed in a separate file from the general personnel file.  It is essential that HR maintain these records, but they should always remain in the strictest of confidence.  However, keep in mind that the employee's direct manager (and potentially future managers) would have knowledge of the discipline even though they don't maintain the records.  Sometimes Health and Safety Managers may also be aware of documentation such as driving infractions or substance testing violations given there may be an inter-department overlap.  Again, this 'confidential' information should only be shared on a need-to-know basis.
The Personal Information Protection Act (PIPA) is Alberta's private sector privacy law.  PIPA applies to provincial private sector businesses for the protection of personal information.  Under PIPA, organizations must take reasonable measures to protect the personal information they hold and this includes information about its employees.  Similarly, the Personal Information Protection and Electronic Documents Act (PIPEDA) governs federally regulated organizations.  When an organization collects personal information, it is responsible for keeping it safe and controlled.  Your personal information should always be protected and maintained within the HR department, including your birth date, address, social insurance number, disability or health and medical information, insurance, etc.  The HR department will also keep your compensation information confidential to a certain extent (unless you work in an office where salaries are public), meaning that you, HR and your managers and senior executives would have access to this information.
Rest assured that HR professionals with the designation CPHR (me included), are bound by a code of conduct.  In terms of confidentiality, this means that we must hold in strict confidence all confidential information acquired in the course of the performance of our duties and not divulge confidential information beyond those individuals required within the normal course of duty, unless required by law and/or where serious harm is imminent.  According to our Association, credibility of the profession depends on the honest and discrete management of this information on behalf of employees and employers.   Just remember though, when a CPHR believes upon reasonable grounds that there is imminent risk to a person of death or bodily harm (including psychological harm that substantially interferes with health or well-being), the member must disclose the relevant information which cannot be held in confidence; and, disclose as much confidential information or personal information as is necessary to prevent death or harm, but not more than is required.  Also, when required by law, we must disclose confidential or personal information.
Every organization is obligated to keep certain information confidential (either outright or to a certain extent) and HR is typically entrusted with maintaining sensitive employee data and information relating to employee and management issues. As a result, confidentiality issues in any HR department are complex.  Maintaining confidentiality can be particularly challenging when certain information must be divulged to others and HR must strike a balance between preserving employee confidentiality and completing a thorough investigation that is fair to all parties.  When in doubt, ask the HR professional in your company.  If you are an organization unsure as to matters pertaining to workplace or employment confidentiality, contact Stick People Solutions.
---
Wendy Ferguson is a Human Resources Professional and owner of Stick People Solutions, providing simple, flexible and effective solutions for complex people issues.  Please follow me on LinkedIn for future articles about HR in Alberta.
Share This:
---
More News Articles