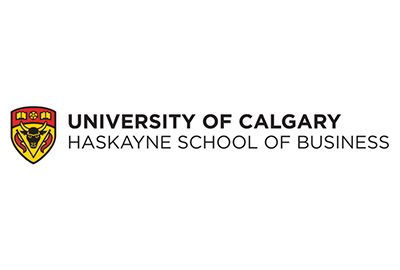 Join us for a complimentary breakfast information sessions on Business Essentials, Haskayne Executive Education's most popular and powerful program for executive development.
Breakfast Information Session:
Date: September 12, 2018
Time: 7:30 a.m. to 9:30 a.m.*
Location: University of Calgary Downtown Campus, 906 – 8th Avenue SW, 6th Floor, Room 636
Register
Learn how differentiating your skills can advance your career with Business Essentials:
Session highlights:
Explore the program and its benefits with Dr. Derek Hassay, RBC Teaching Professor of Entrepreneurial Thinking and Business Essentials Academic Director.
Find out how the Canada-Alberta Job Grant can cover 2/3 of program costs.
Gain insights into making your business case for professional development.
What is Business Essentials?
The Business Essentials program will challenge you to think like an executive as you explore the rigorous methods
and theories in leadership, strategy, finance, operations, human resources and marketing. This program will allow you to work with industry leaders, business peers and Haskayne's most experienced faculty to develop an understanding of key issues which are transforming the Canadian and global business landscape.
Information sessions provide information on the program benefits, grant funding and how we support in making your business case for business essentials.
In addition, breakfast information sessions also provide a complimentary hot breakfast with networking, an alumni panel to provide insider insight into the program, and an experiential exercise.
For more information about Business Essentials, click here
Share This:
---
More News Articles