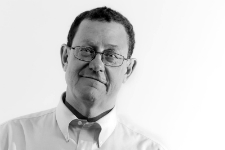 By David Yager, December 1, 2016
Oilfield Service Management Consulting – Oil & Gas Writer – Energy Policy Analyst
Savanna Energy Services Corp. was in the news twice on November 23. The first was in the morning when it announced a $219 million debt and equity financing from Alberta Investment Management Corporation (AIMCo). The nearly $19 million in shares was priced at $1.45 while the debt coupon was 7.15%. After closing, Savanna will have significant working capital and liquidity to chase the recovery.
Later that day, Total Energy Services Inc. issued a news release announcing its second multi-conditional takeover contemplation for an oilfield services (OFS) company in 14 months, this time Savanna. While Total did not make a formal offer, it disclosed it had locked up the holders of 43% of Savanna's common shares, primarily institutional investors. The combination would be an all-share transaction and Savanna shareholders would continue to be invested in OFS through the merged entity. Total claims the go-forward company offers improved liquidity and less risk through a larger, more efficient organization. No argument here.
But the news would have been a lot more exciting if Total hadn't done the same thing over a year ago. On September 21, 2015 Total announced it was considering conditionally making an offer for all the shares of Strad Energy Services Ltd. on a share exchange basis. However, the offer was withdrawn after only two days after Strad made it clear they wanted the highest possible price and enough time to shop the company around to get it. To do so Strad introduced a shareholder rights plan (commonly called a poison pill). That was that. This was possibly the best publicized 48-hour OFS consolidation attempt in history.
Total's news release indicating it may or may not mail an offer to Savanna's shareholders on December 14 has enough outs that, when combined with last year's non-event, it is not being taken particularly seriously. This could be wrong. Savanna's board of directors formally responded it would comment when it had a real offer to respond to. A Calgary Herald story November 24 wrote, "BMO Capital Markets analyst Michael Mazar called Total's move – announcing an intention to bid but not an actual bid – strange and unusual. He also said there was 'zero probability' that Savanna shareholders would agree to sell for the price Total is offering, which works out to $1.47 per share."
This was all complicated when Savanna announced November 28 its loan provisions with AIMCo dictated the debt would become payable immediately if there was a change of control in Savanna within six months of closing. Total has a very strong balance sheet and a long history of solid financial performance so if the two were combined "mergeco" probably wouldn't need AIMCo's money. On the other hand, Savanna has no choice but to operate its business in the normal course until such time Total declares its ultimate intentions.
In both the Strad and Savanna offers, Total has preached the necessity of consolidation for OFS to be more competitive in the current market. This is all correct. Total stated, "Through the elimination of duplicate public company expenses and consolidation of head office and North American field operations, Total estimates that at least $10 million of annual cost saving can be achieved over time. The combination of Savanna and Total's drilling rig fleet would result in the second largest fleet in Canada and management of Total believe that combination would give rise to various operational and marketing efficiencies….Total anticipates integrating Savanna's Canadian oilfield rental business into the company's existing Rentals and Transportation Services segment, which is expected to provide significant cost synergies". Other opportunities exist by moving more of Savanna's operations into Total's company-owned shops.
Owning shares in a bigger and more efficient and more diverse company operating in more markets with more service lines just has to be better for almost everyone. Sounds compelling. You'd think with all this on the line and 43% of the shares locked up Total would have released a real offer. Both companies are public with their financials current to September 30. This is about as transparent as it gets in this business. Those close to both companies figure Total is very serious but determined not to pay more than it has to. Tight fiscal management is why Total has been successful. Stay tuned.
No question there are too many oilfield service (OFS) companies for current market demand. The overcapacity is terrible because the sector was expanded to handle business at levels double or triple what they are today or likely to be in the next couple of years. Whatever the long-term outlook for upstream oil and gas may be, the short and medium term is all that matters. The fact business might be good in 2019 is interesting but irrelevant. There is just no margin at current prices and unless something changes there is little hope on the horizon. The only thing OFS is short of is working capital and, for the more fortunate, people.
What has happened before and should happen again when an OFS expansion cycle hits the wall is a period of corporate consolidation whereby former competitors either merge or are acquired thereby creating fewer but larger and more efficient organizations. In the simplest terms the dollars per CEO is increased by spreading fixed costs like administration, marketing and capital across the highest possible revenue base. This helps create a margin on work that would otherwise be unprofitable. The reason it works is because the vendor becomes more profitable without raising prices. This is incredibly important in an overbuilt market where raising prices is all but impossible.
But whatever the economic imperative for consolidation may be, what is surprising is how little has taken place. A senior lender representing what has become his bank's unintended overexposure to OFS has said publicly one of the greatest obstacles to essential sectoral consolidation is owner entrenchment, commonly called "corner office syndrome". If OFS executives lose their jobs nowadays, unless they exit the transaction with enough cash to retire they hang on. There's no jobs to go to. So everyone suffers.
Consolidating companies is more of an art than a science. Unless you are prepared to pay way too much in cash with few if any conditions, exactly how an owner or shareholders will respond to a sale or merger overture is unknown. It often gets emotional particularly in the case of public companies and unsolicited bids, unaffectionately coined "hostile" takeovers. Some people just don't want to work for anybody ever. Others want to save the business for their kids. Even the largest public companies were once founded by entrepreneurs of some sort meaning they didn't want to be somebody's else's employee and they considered themselves smarter than everybody else in some way. That's why they did it.
Regardless, the future of OFS will ultimately be governed by the general rules of commerce meaning capital efficiency should and will eventually carry the day. Among institutional equity investors and lenders there is strong support for consolidation. This must happen and it will.
The challenge is the approach. It is very difficult if not impossible to buy a company at the absolute lowest possible price, send the current management and staff home with the legal-minimum severance package in a non-existent job market, and expect cooperation to get deals done. Private equity sharks have been circling the special credit files of lenders looking to steal something for over a year. At the risk of sounding excessively mercenary, these investors want to wipe out the former owner's equity and investment and expect that same person to happily manage their former assets on behalf of the new owner. This just doesn't work.
OFS needs consolidating. Total is a solid operator with the right idea. It's just in a people-based business like OFS, consolidation transactions that don't take care of the people or take into consideration all their very human and predictable peculiarities won't work well if at all. Nobody in any business deal should pay more than they have to. But to get OFS consolidation done buyers will likely find it necessary to pay more than they want to.
About David Yager – Yager Management Ltd.
Based in Calgary, Alberta, David Yager is a former oilfield services executive and the principle of Yager Management Ltd. Yager Management provides management consultancy services to the oilfield services industry in a number of areas including M&A, Strategic Planning, Restructuring and Marketing. He has been writing about the upstream oil and gas industry and energy policy and issues since 1979.
See David Yager's Corporate CV
List of David Yager's Consulting Services
David Yager can be reached at Ph: 403.850.6088 Email: [email protected]
Share This:
---
More News Articles