It's our great honour to announce a new partnership agreement has been signed between N2X Process Solutions Inc. and Flowserve Corporation.
N2X Process Solutions Inc. provides top-tier Valve and Actuation application engineering and subject matter expert services for industrial process control and isolation applications. Our expertise primarily focuses on the Canadian energy, power, mining and municipal markets, supporting our clients in Alberta, SK, BC & MN. With our permit to practice engineering from APEGA, our application engineers and technologists are capable of providing unparalleled professional and technical support.
Flowserve Corporation, through an unmatched combination of products, engineering and aftermarket services, helps customers achieve tangible business results: lower operating costs, optimized performance, prolonged equipment life, mitigated risks and higher productivity. Their history began over 200 years ago, and today Flowserve employs more than 17,500 associates in 300-plus locations around the world, including over 180 quick response centers that provide aftermarket parts and services to customers. And Flowserve offers more than 100 distinct pump models and a wide range of valve and seal products.
Please see below for a few Flowserve product brands which we are happy to support you on:
---
Featured product – Survivor Letdown Valve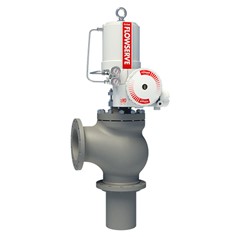 The unique Survivor control valve design solves the harshest erosion, corrosion and flashing applications. With a variety of ceramic trims available, no other valve will last longer, even in applications with demanding flashing and erosive particulate. The unique design of the Survivor directs flashing energy away from critical equipment. Unique packing configurations solve difficult sealing problems associated with solids entraining the process fluids.
Featured product – 3800 Digital Positioner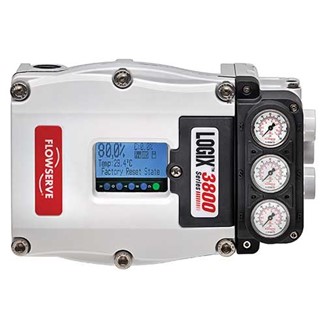 Compatible with linear and rotary valves and actuators, Logix 3800 Digital Positioner delivers high reliability in harsh environments. It provides unparalleled modularity and versatility within a single unit. Its ability to handle double- or single-acting, linear and rotary applications reduces inventory and operating costs. Installation is simplified with an innovative, one-button quick calibration feature.
Featured product – Multi-Z Dirty Service Cavitation Valve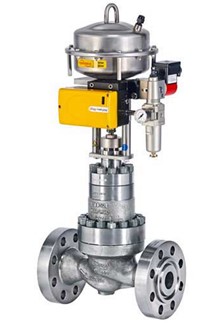 Multi-Z valves are used if solids are entrained in the medium and if there is a possibility of cavitation forming. In addition this multiple-stage valve is capable of reducing high-pressure differentials via a multiple-stage relief process. Flowserve reduces pressure via division in partitions, a course which is different from that pursued by other suppliers. The major advantage is a noticeable reduction in wear combined with an extremely low-noise control valve. Likewise deviating from conventional procedures, in order to avoid cavitation a physically optimized technology has been implemented that achieves significantly better results.
Click Here to find out more and Contact Us for further inquiries.
Share This:
---
More News Articles