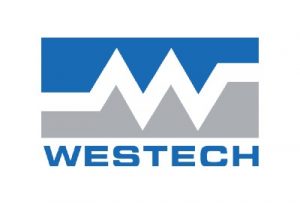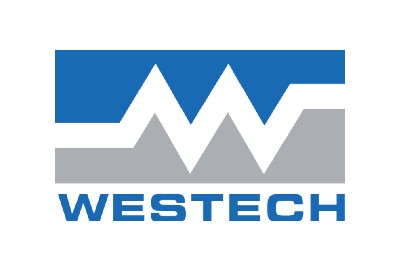 Detection of toxic and combustible gas leaks is increasingly important for human and environmental protection, but fixed point wired detectors can only monitor a limited area in a cost effective way. Widespread adoption of the WirelessHART network protocol (IEC 62591) and recent advances in lithium battery technology, however, have made it affordable to supplement wired detection systems with wireless systems, improving plant safety and regulatory compliance. This paper addresses recommended
practices in implementing fixed-point gas detection across WirelessHART networks. We will approach the topic through the lens of life safety at two levels — the device and the network. Although many of the considerations will apply regardless of which wireless protocol is adopted, we have chosen to focus on WirelessHART because of its growing prevalence in the market.
Purpose of a gas detection system
Personnel safety drives the intent of a gas detection system design. For toxic gases such as hydrogen sulfide and carbon monoxide emphasis should be on frequently trafficked routes and potential escape routes rather than on locating sensors all over the facility.
For combustible gases, such as methane, it is important to distinguish between gas leaks and gas accumulations. While leaks are of some concern, it is accumulations or gas clouds that pose the greatest explosion threat. Emphasis should be on detecting accumulations of sufficient size quickly so that mitigation measures can be implemented immediately. Factors such as obstructions and weather patterns come into play here, but optimizing for accumulation detection is largely a matter of maximizing monitoring density in zones of greatest concern.
Safety device location methodologies Gas detection layout should be executed in a way that achieves the intent of safeguarding personnel. There are several methodologies that can be employed, two of which are volumetric modeling and scenario-based modeling. Regardless of methodology, it is important to strike a balance between detection effectiveness and cost, which is mainly determined by the number of detectors deployed.
Volumetric modeling
This methodology is used for combustible gases and is based on the size of the target gas cloud. Target gas cloud size refers to the critical volume of combustible gas that if ignited would result in an explosion. Several factors affect the degree of gas explosion, including the level of congestion and confinement of the area concerned. Volumetric modeling of the target gas cloud is widely accepted for gas detection design. According to the UK HSE publication OTO 93-002, the threshold size for a pressure-inducing explosion to occur is a 6-meter cloud of stochiometrically-mixed methane in a partially enclosed environment. With increased congestion or confinement, it would take a smaller critical volume of gas to be present for an explosion to occur. As a result, one of the guidelines suggests a 5-meter spacing rule between detectors to detect gas clouds before they can accumulate to a critical volume. However, in enclosed environments, detector placement is optimized by charting the flow of gas leaks (in addition to accumulations) based on different release scenarios, including release rates and environmental conditions.
Scenario-based modeling
Scenario-based modeling considers various conditions that may affect how a gas leak migrates. The final output is usually a gas map. Gas mapping is a probability analysis that predicts the location of gas hazards and the likelihood of their occurrence. Gas maps are based on computational fluid dynamics models, which use rigorous numerical analysis and algorithms to predict flow of both liquids and gases. These mathematical calculations optimize gas detector placement, factoring in the following:
Position in relation to assets
Obstacle analysis
Environmental conditions such as wind speed and direction
Several software applications (e.g. HazMap3D from MICROPACK (Engineering) Ltd.) are available to assist with gas mapping, including dispersion analysis of gas cloud accumulation. Users would simply click on the desired locations of the detectors, enter the coordinates directly, and the detector is added with detection coverage shown. Some of these gas-mapping tools come integrated with a library of detector models from various manufacturers.
Where there is more than one detector involved, mapping tools can also indicate where the coverage intersects and trigger corresponding action from the detectors. For example, the green areas in figure 1 show where the target gas cloud will intersect with two devices thus generating an executive action in a 2 out of N (2ooN) voted layout; the orange areas show where the target gas cloud will intersect with one device, thus generating an alarm only (1ooN) in a 2ooN voted layout; and the red areas are where the target gas cloud will remain undetected by the gas detection system.
Key Green = Areas where the target gas cloud will intersect with 2 devices
Orange = Areas where the target gas cloud will intersect with 1 device
Red = Areas where the target gas cloud will remain undetected
Figure 1: Detection coverage mapped out using HazMap3D
(Image courtesy of MICROPACK (Engineering) Ltd., Aberdeen, Scotland)
In figure 2, the computational fluid dynamics calculation models the dispersion of a gas leak 30 and 150 seconds after occurrence. The red areas indicate the presence of the combustible gas and how it has migrated after a 120-second lapse.
As a recommended practice, gas mapping should be performed at the Front-End Engineering Design (FEED) stage of the project life, right after the conceptual design or feasibility study is completed. When using scenario-based modeling, the user must be mindful that there is no limit to the number of possible scenarios, resulting in greater-than-necessary number of detectors implemented. This is again why it is critical
to strike a cautious balance between performance and cost.
UEC Vanguard Wireless Gas Detector
Learn more about our UEC Vanguard Wireless Gas Detector by visiting our website at
https://bit.ly/3ii1Awh or call us at 1-800-912-9262.
Share This:
---
More News Articles