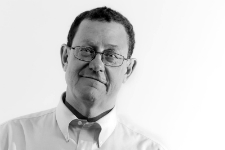 David Yager – Yager Management Ltd.
Oilfield Service Management Consulting – Oil & Gas Writer – Energy Policy Analyst
May 25, 2017
One doesn't want to sound impatient or alarmist but things don't appear to be working.
Despite carbon taxes, emission caps, coal power generation phase-outs and government-funded low volume shower heads, Alberta's social license to stay in the oil business is lost in the mail. The NDP government in Alberta might as well be on another planet for the amount of influence they have had on their philosophical soul-mates in other provinces and nationally.
In Ottawa the Justin Trudeau administration struts its green creds almost daily which includes carbon taxes and a complete overhaul and possible dismantling of the National Energy Board (NEB). This has not reduced opposition to pipelines or oil sands development one iota anywhere. To illustrate the current state of the debate, Environment Minister Catherine McKenna reminds us regularly, "Canadians know that polluting isn't free. We know that it causes droughts, floods and extreme weather events, and affects our health".
Pay up or die. It's that simple. Used to be the two certainties in life were death and taxes. Now it is accelerated death without more taxes.
In B.C., where the folks believe the Pacific coastline is not the property of the country but the people who jog and bike in Stanley Park, the recent provincial election has put 44 of 87 seats in the hands of political parties vehemently opposed to the expansion of Kinder Morgan's Trans Mountain pipeline. Exactly which party or premier will be in charge of that province next week remains unknown.
Pro-carbon tax, pro-environment, enlightened progressive politicians have been ridiculing former conservative governments in Edmonton and Ottawa by claiming they failed to get pipelines approved while the NDP and the Liberals have succeeded.
Except there's no pipe. There's only political uncertainty, regulatory uncertainty, approval process uncertainty and, thanks to all three, investor uncertainty. While this may somehow work itself out in a classic Canadian backwards fashion, the voices from people who historically say nothing are growing louder.
You know there's a problem when usually reserved oil executives start talking publicly in the simplest terms about the pipeline challenge. On May 19, the Edmonton Journal carried an article headlined, "Trans Mountain fight 'going to be ugly' says industry veteran". Speaking at an Edmonton conference Bruce Robertson, chairman of the Explorers and Producers Association of Canada, said, "When the shovels hit the ground, my belief is there's going to be an uprising in Burnaby, etcetera, and it's going to be ugly. And Trudeau et al have got to make a decision (on) whether and how he flexes his muscle to get this thing approved".
Because, as we learned only a few months ago when Trudeau and Notley bragged about their success on pipelines compared to the failure of previous knuckle-dragging conservative administrations, this is a federal matter.
The previous day, at the annual general meeting of the shareholders of Precision Drilling Corporation, CEO Kevin Neveu was quoted by the Daily Oil Bulletin when he delivered a similar message. "As a Canadian, I want the federal government to show leadership on responsible development". According to the article, "…that means have a strong agenda on exporting responsibly-managed resources, and building the infrastructure – like pipelines – that make such exports possible". Neveu figures Trudeau is the guy to do it because he is "well-liked, credible" and "has the country's ear".
That of course depends on what he says.
Meanwhile Encana Corporation founder Gwyn Morgan, retired to the west coast, continues to write thoughtful commentary on oil and gas development issues in the newspapers. His point is the tanker safety conditions demanded as a condition to Trans Mountain's approval are extraordinary ensuring a level of safety unprecedented in the world.
On May 18 in the Financial Post Morgan wrote, "Like many West Coasters, my wife and I treasure the unique and beautiful environment of the region, spending time kayaking its waters and anchoring our boat in its myriad coves. I'm not worried about one more oil tanker per day. But I do worry about the boat diesel, heavy bunker fuel and chemical pollutants from the bilges of the other 6,000 large ships that travel our waters each year, ships that are not nearly as closely scrutinized as those 35 Kinder Morgan tankers will surely be".
Vancouver is, after all, a major port. No matter what the boats are carrying. Oil tankers are apparently different that all the other boats which are powered by petroleum, their contents often toxic and generally unknown.
Logical appeals from industry leaders are irrelevant to pipeline opponents. Nothing matters except stopping the pipe. The recent B.C. election has Green Party leader Andrew Weaver holding the balance of power for now, and he is on the record as stating his opposition to the pipeline. This has nothing to do with federal authority over interprovincial trade and everything do with his career as an environmental activist and his new importance in B.C. politics. In 2009 Weaver sued the Financial Post and three writers for defamation after they allegedly misquoted him. First he won, then the decision was overturned upon appeal. The point is Andrew Weaver, like all who run for public office, likes to see his name in the media and prefers the message is what he wants to read and hear.
On May 21, the Canadian Press ran an article wondering about the economics of the project in light of the B.C. election results. Kinder Morgan is planning to raise money to pay the $7.4 billion construction costs. The pipeline company apparently filed a regulatory document with the Alberta Securities Commission. Incredibly, Greenpeace has intervened in a purely financial filing with the ASC because, as the article wrote, "…it (Greenpeace) believes the documents overestimate growth in Asian oil demand and don't go far enough in disclosing climate change-related risks".
Who could be more qualified in determining future Asian oil demand? The shippers contracted to have their product transported by Kinder Morgan? Or Greenpeace?
The last element of pipeline confusion is the promised retooling of the NEB pipeline approval process under the lofty title, "Forward, Together: Enabling Canada's Clean, Safe and Secure Energy Future". In mid-May, a review panel recommended energy transmission infrastructure approval be split into two components: a political application to the government for the so-called social license, then if it survives a technical application dealing with the mechanics of what will be permitted to go where. Stage one, the application to federal cabinet, would take about a year. Stage two possibly another two years, or longer.
Writing in the Calgary Herald on May 20, Fraser Institute director for resource studies Kenneth P. Green wrote, "…a more honest title would be 'Putting Politics First'.  This means that non-market considerations will play a larger role in determining what the private energy sector can do." Green sees potential constitutional challenges writing, "It will be interesting to see how Canada's premiers take this new allocation of decision-making power, where a remote federal government would determine how provinces can develop and transport much of their own energy resources".
But that's really the essence of pipeline politics in B.C. We don't want it, you can't have it, and the law, whatever it may be, is irrelevant. The Trudeau government retooled the NEB process because it was thought to be flawed. The definition of flawed is the NEB kept approving developments like Northern Gateway and Trans Mountain the oil-haters objected to. Because the NEB, fulfilling its historic mandate, deemed the pipelines to be in the national interest, not that of the locals.
Same problem with what could be the new B.C. government. That interprovincial transportation and trade are federal matters is fascinating unless we disagree. At which point the law doesn't matter. B.C. premier Christie Clark has on multiple occasions announced the terms under which that province would permit oil pipeline construction even though such demands are unprecedented and, depending upon how the federal government reacts, unconstitutional.
Which brings us back to the Canadian pipeline development equivalent of the famous 1957 western movie, "Gunfight at the OK Corral. Will Prime Minister Trudeau, as he increasingly is being urged to do (and using his own language), "whip out our CF-18s" and enforce the law of the land despite what will surely be vitriolic opposition?
Stephen Harper did this with Northern Gateway when he supported the NEB decision and was pilloried thereafter. And Harper continues to be vilified by Liberals and New Democrats who are long on rhetoric and short on digging ditch and burying pipe.
Or, alternatively, will the Andrew Weavers of the world carry the day and ensure despite processes and laws that permit development, ensure chaos and vocal opposition rules future resource development.
No wonder there are so many rigs drilling in the Permian Basin, and major oil companies are concluding the oil sands are too much cost and trouble.
About David Yager – Yager Management Ltd.
Based in Calgary, Alberta, David Yager is a former oilfield services executive and the principal of Yager Management Ltd. Yager Management provides management consultancy services to the oilfield services industry in a number of areas including M&A, Strategic Planning, Restructuring and Marketing. He has been writing about the upstream oil and gas industry and energy policy and issues since 1979.
See David Yager's Corporate CV
List of David Yager's Consulting Services
David Yager can be reached at Ph: 403.850.6088 Email: [email protected]
Share This:
---
More News Articles