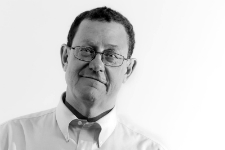 David Yager – Yager Management Ltd.
Oilfield Service Management Consulting – Oil & Gas Writer – Energy Policy Analyst
April 19, 2017
Exactly how Canada is going to manage its basket of major domestic and international policy issues with Donald Trump in the White House remains unknown. One problem is the platform on which Prime Minister Justin Trudeau won the 2015 federal election, something aligned at the time with former President Barack Obama but totally different from the direction Trump is taking the United States. The other problem is trying to figure out what Trump will do next as it becomes clear what he does is different than what he said he would do when campaigning. The kindest way to describe Canada/U.S. relations is "work in progress" or perhaps "dynamic".
The old saying goes that when the U.S. catches a cold, Canada gets pneumonia. According to the Canada/United States Trade Representative, a unit of the Executive Office of the U.S. President, in 2015 Canada was America's second largest trading partner generating US$575 billion in cross-border commerce. This was comprised of US$280 billion in U.S. exports and US$295 billion in Canadian imports leaving an American trade deficit of US$15 billion.
Top Canadian exports were mineral fuels (primarily oil and natural gas) at US$70 billion, US$55 billion in vehicles, US$20 billion in machinery, US$11 billion in plastics (hydrocarbon derivative) and US$22 billion in agricultural products. The agency identifies Canada as the largest food supplier to the U.S. It is well known Canada is America's largest supplier of imported oil which, regardless of what is published about rising shale oil production, was reported at 7.9 million b/d on April 7.
To demonstrate the importance of the Canada/U.S. trade relationship, in 2016 the U.S. imported US$298 billion in goods and services, 76.3% of total Canadian exports. Number two was China at only US$15.8 billion or 4.1% while U.K. imports were US$12.9 billion, merely 3.3% of the total. Twelve other countries accounted for the remaining 16.3% with the largest being Japan at US$8.1 billion, a mere 2.7% of U.S. imports.
Trying to understand how Trump's commitment to "make America great again" will affect the Canadian oilpatch generates continuous analysis and speculation. The signals are Trump wants to unleash what CNBC business TV calls free market "animal spirits" by reducing regulations and encouraging growth in domestic hydrocarbon production. And, as promised during the election campaign, Trump fast tracked the resurrection of Keystone XL by reversing Obama's November 2015 order to kill the project.
While there is ongoing noise about Washington re-opening NAFTA and possibly introducing a Border Adjustment Tax on imported industrial raw materials (which would conceivably include crude oil until it is specifically exempted), senior White House officials making the rounds in Calgary have telegraphed Canada's oil and gas industry doesn't have anything to worry about. Here's hoping.
Publicly, the federal government is generally supportive of American's new direction even though privately it may disagree. Domestic politics play a role. On April 7, the National Post revealed a new poll from the left-leaning Broadbent Institute indicating, "A large majority of Canadians, 77 per cent, have negative opinions about the U.S. president. On issues that 'affect Canada and the global community', only 15 per cent of Canadians think he's (Trump) doing a good or excellent job".
Undoubtedly using questions only so-called "progressives" would ask, the Broadbent Institute produced responses which revealed, "A full two-thirds characterized Trump as 'a perpetual liar' and 75 per cent being 'pessimistic and worried' about his four-year term". Half of those polled believed, "Justin Trudeau isn't doing well dealing with Donald Trump". Which, from this group, probably means Canada is the tail that cannot wag the big U.S. dog.
On April 6, the U.S. unleashed a cruise missile attack on an air base in Syria in response to an alleged chemical weapons attack on its citizens by the Syrian government. Advised of the attack before it took place, Trudeau told the House of Commons the next day, "(I) emphasized that Canada agrees that Assad's repeated use of chemical weapons must not continue. In the face of such heinous war crimes, all civilized people must speak with one voice."
But for the oil industry, there are two areas in which Ottawa and Washington are not on the same page. In an address to the Canadian Energy Executive Association (CEEA) in Calgary on April 7, Shuvaloy Majumdar of the Macdonald Cartier Institute spoke in a panel discussion about the future of Canada/U.S. relations under Trump. The candour of the remarks was refreshing.
While he spoke on several subjects, Majumdar specifically addressed Iran. Following the agreement which removed western sanctions with Iran in early 2016, Canada was at the front of the line to publicly welcome Iran back into the real world and spoke publicly about normalizing business relationships and trade. The end of sanctions released some US$150 billion in funds withheld from Iran and allowed Iran to increase oil production by about 1 million b/d at the end of 2016 compared to the years following a western Iranian oil export embargo in 2012.
This is in addition to significant quantities of crude held in storage in tankers offshore Iran which has since been moved to market. This decision had a very negative effect on oil prices in the first quarter of 2016 resulting in the lowest crude prices since the 2009 recession.
While Canada was quick to respond to the end of the embargo it has not moved quickly to actually do anything. This is good because according to Majumdar, Iran remains a rogue nation. All it has done is delay its nuclear ambitions, and even that is in doubt. Majumdar said what while Iran was receiving the billions withheld by western banks the country paraded, "…new missiles and Syria-hardened IRGC (Islamic Revolutionary Guard Corps) soldiers in Tehran…while continuing to call for the destruction of Israel". He said, "As I've mentioned, it sponsors terror across Iraq, Syrian and beyond, with its clients murdering 10 to 12 times as many in Syria as ISIS has. Iran recently, for the second time in one year, surpassed the agreed-to threshold for stockpiling heavy water, a material used as a moderator in nuclear reactors…. Iran's atrocious human rights record continues to outpace every other country in the region…"
Whatever view Barack Obama had about normalizing relations with Iran, Trump is going in the other direction. After Iran conducted a ballistic missile test on January 29 the U.S. ambassador to the United Nations called the test "absolutely unacceptable" and stated, "We will act accordingly…we will be loud". A state department spokesman said the U.S. is, "…well aware of and deeply troubled by Iran's longstanding provocative and irresponsible activities". By February 3 the Trump administration had introduced new economic sanctions in Iran. A day later U.S. Defense Secretary James Mattis called Iran, "…the single biggest state sponsor of terrorism in the world".
Majumdar concluded, "Even as the gap between Iran's words and deeds widen on its broader nuclear program…Ottawa is preparing to normalize relations with Tehran, swept up on the spirit of last year's nuclear negotiations." He predicted, "…tensions will mount between Canadian and American diplomacy".
A week after the American missile attacks on Syria Russia, Syria and Iran issued a joint position condemning the U.S. air strike as a "flagrant violation" of international law. These three amigos stand together. Surely this isn't the hill Prime Minister Trudeau wants to die on. Instead, if Ottawa were to help reintroduce a western crude oil embargo on Iran it would lead to higher prices thereby significantly boosting the Canadian economy.
The other area where the Macdonald Laurier Institute believes Ottawa is going in the opposite direction of Washington fell under the heading of, "Climate Change and Energy Poverty". Majumdar said, "While Canada may benefit substantially from the Trump administration's energy policy, there is a wide gulf on climate policy, and there is now a major challenge to the Trudeau government's climate agenda. The global carbon regime promoted by Trudeau is anathema to the President, who has prioritized meaningful economic benefits for the vastly diminished American middle class. These Trump voters are deeply disaffected and disappointed with grand global ventures that deliver little locally".
Interestingly, this is the same group of voters the Liberals vowed to help in the 2015 election campaign.
Speaking broadly about the climate change debate, Majumdar talked about the effectiveness of central planning as articulated in conferences like those in Paris and Marrakesh and espoused by the United Nations. "Many among the environmental lobby are willing to risk subjugating billions of people in energy impoverished countries, holding them to the unethical standard of solely industrializing through expensive and experimental green technologies…purchased from the West".
You don't hear that every day.
He went to say, "If Ottawa is to preserve and expand Canada's economic strength relative to the rest of the world, it will need to make the economic decisions around climate change, not the climate decisions around economic change. Trudeau intends to lead the world by example on climate change. Punitive carbon taxes will put Canada at a serious disadvantage compared to the U.S. under Trump and hit a vital, yet hurting sector of the Canadian economy. And they put at risk a fragile Canadian middle class, which ranked as the strongest in the world in the post-2008 Great recession…"
In closing Mujumdar said, "Green schemes and wealth distributionists in Europe have created an eco-elite and contributed to the growing gap between rich and poor. The domestic and foreign policy decision on climate change that Ottawa will need to make in the context of the Trump administration are central to the wider conversation about the path to global prosperity, and Canada's role in it".
As Ottawa moves to implement a national carbon tax in 2018, the U.S. is questioning whether the commitments made by President Obama in Paris will be honored. In a TV interview April 14, Environmental Protection Agency boss Scott Pruitt delivered the strongest message yet stating, "Paris is something we need to really look at closely. It's something we need to exit in my opinion. It's a bad deal for America. It was an America second, third or fourth kind of approach. China and India had no obligations under the agreement until 2030. We front-loaded all of our costs".
There are winners and losers in every policy. After Iran allegedly opened its oil markets following the end the embargo there was great enthusiasm from western oil and service companies to gain access to this potentially huge opportunity. This included Canadian service and supply outfits. As Ottawa and provinces tax carbon and encourage and/or subsidize renewables, this creates opportunities for certain companies.
But there also costs as outlined above. What will Ottawa do to adapt to Trump's USA? What should it do? The problem with politics is that if you introduce a policy then change your mind you are immediately branded as weak or rudderless.
Because of the enormous intertwining of the economies of Canada and the U.S. and the relative size of our country compared to our neighbor/partner, the fewer irritants the better. What Trump will ultimately do remains unknown, as is the speed and direction of Ottawa's responses.
About David Yager – Yager Management Ltd.
Based in Calgary, Alberta, David Yager is a former oilfield services executive and the principal of Yager Management Ltd. Yager Management provides management consultancy services to the oilfield services industry in a number of areas including M&A, Strategic Planning, Restructuring and Marketing. He has been writing about the upstream oil and gas industry and energy policy and issues since 1979.
See David Yager's Corporate CV
List of David Yager's Consulting Services
David Yager can be reached at Ph: 403.850.6088 Email: [email protected]
Share This:
---
More News Articles