M&A Trends in 2016
Top 5 upstream M&A deals in Canada in 2016 and 2017 Outlook
After a relatively quiet couple of years, 2016 proved active in the Canadian merger and acquisition sector, where deals in the Montney areas of Alberta and B.C. made huge headlines, Saskatchewan assets frequently changed hands for large sums and Suncor was not quite finished with the oilsands sector or the Syncrude project in particular after closing the Canadian Oil Sands deal.
The activity was not surprising. In Canada, as worldwide, there has been a clear correlation between spending on upstream acquisitions and WTI oil prices during the past few years. After oil prices moved from US$100 per barrel in Q3 2014 to around $50 at the end of 2014, there was a sharp decline in the level of M&A activity.
For many producers, asset quality proved elusive and vendor expectations did not align with valuations for much of 2015. In addition, the number of companies with high debt-to-capital ratios soared during the downturn. As such, there were fewer companies with the ability to absorb substantial levels of debt while still keeping debt-to-capital ratios in balance.
More deals were completed in 2016, however, with the continuation of the prolonged period of severely challenged crude oil prices creating opportunities for companies with strong balance sheets and attractive cost of capital.
Another trend in Canadian M&A during 2016 was the abundance of royalty asset deals, as deals for working interest assets dried up. Selling parties included some of Canada's biggest producers (e.g. Cenovus Energy, Canadian Natural Resources Limited, Encana Corp. and Husky Energy), which generated billions of dollars in cash through royalty asset sales — an extremely viable cash-generating strategy.
Top 5 deals announced in 2016
The top deal in 2016, Seven Generations' purchase of Montney acreage from Paramount, demonstrates there are companies moving strategically on certain assets. These companies are prepared to pay the right prices for assets in order to develop them faster.
A key theme of 2016's M&A deals was larger E&P companies selling large asset packages to reduce debt and focus on their core assets. For example, since Q4 2014, when the price downturn began, Penn West has sold assets in deals worth a total of $2.5 billion, all aimed at reducing total debt. Its sale of a package of Viking assets to Teine was the third largest deal of 2016.
Producers have also used the proceeds from sales to raise money to develop their best properties without pursuing equity or debt financings. This trend will likely continue as producers look to finance their capital expenditure programs.
Spartan Energy, meanwhile, closed five separate acquisitions during 2016, all for complementary light oil assets in its southeast Saskatchewan core area. The company's biggest deal, announced in November, saw it acquire ARC Resources' assets in southeast Saskatchewan. ARC continues to transition its capital and operational focus to its Montney holdings.
Outlook for 2017 – expect even more Montney consolidation
For 2017, consolidation in the Montney is inevitable as there are currently too many Montney players (and not enough cash), although companies are remaining strategic in their merger and acquisition efforts.
"It actually comes down to trying to put the quality together and trying to find ways where you can add incremental value through infrastructure solutions," says Paul Myers, president and chief executive officer at Canbriam Energy. His company is considering consolidations in relation to its water strategy and how those might be integrated to drive down costs.
"We think it is coming and we look at acquisitions all the time but it is all around quality. It's not just about grabbing resource or land for the sake of building land resource."
According to Myers, an organic growth strategy creates the most value for a company — to go out, de-risk a play and grow from there. "One thing that is common about all us Montney players is we have a big resource, and so we have lots of running room and the ability to grow, and so it all comes back to relative quality of the assets."
Contact MNP's Oilfield Services Team​
​​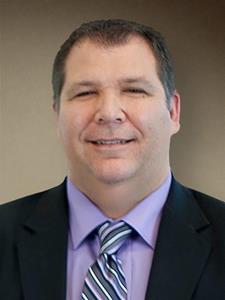 ​​Jason ​
MNP understands the oilfield services industry – its drivers, challenges and opportunities.
For more information on MNP's OFS services, Jason Kingshott, CPA, CA, at ​​403.263.3385 or [email protected]
http://www.mnp.ca/en/oilfield-services
Share This:
---
More News Articles